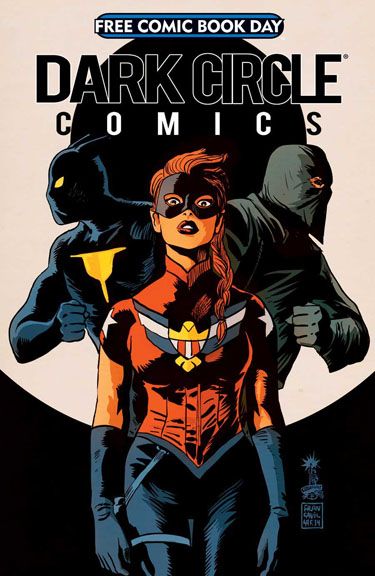 I will be celebrating FREE COMIC BOOK DAY this weekend (May 2-3) at The Comic Book Shop in Wilmington, DE, alongside Hang Dai Editions' Gregory Benton & Josh Neufeld, and other local comix-makers, Enrica Jang, Erica Schultz, and Dawn Griffin.
HDE will have comix for sale and be available for art commissions and sketches. Plus, I will be signing Dark Circle Comics's FCBD comic, featuring The Fox!
The Comic Book Shop
1855 Marsh Rd, Wilmington, Delaware 19810
FCBD Store hours May 2-3:
Saturday, 10am - 8pm
Sunday, 12pm - 5pm
http://www.thecomicbookshop.com/free-comic-book-day-weekend-2015-special-guests-hang-dai-editions/
I also did an interview for The News Journal/Delaware Online about FCBD.
Excerpt:
"Haspiel wasn't a fan when he first heard of Free Comic Book Day.
"I did balk at the idea," he said. "I feel like I'm basically doing it for free anyway because the money isn't great, only a handful of people in comics are doing well."
He understands that, he said, especially now as comic book-based movies are so popular, and so good.
"Why would somebody try to dive their head into issue 612 of a continuity mess?" Haspiel said. Now he realizes the free day "does bring people in; it creates the hunger."
You can read the rest of the article/interview here:
http://www.delawareonline.com/story/life/2015/04/30/story-stop-fox-comic-artist-saturday/26659517/