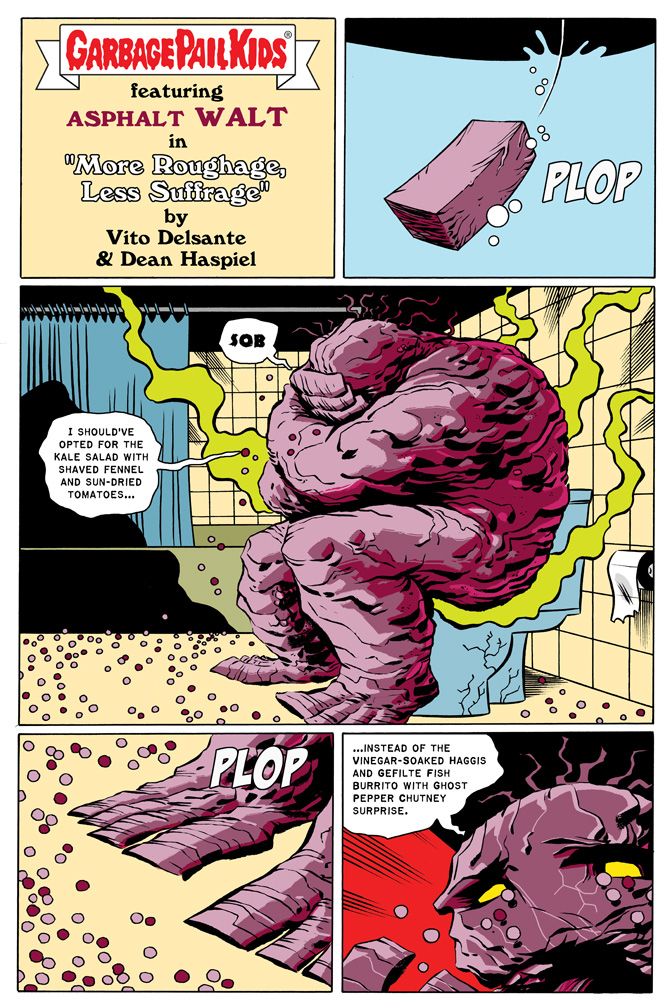 "When Denton asked me to pitch an idea for the romance issue, this is what I initially gave him:
Ew Nick in "Love Punch." Ew Nick (eunuch) likes girls but he has never kissed a girl and didn't get a prom date. So, he's standing sad and alone by the punch bowl at the prom where he (nefariously) spikes it with a love potion in hopes of getting a girl to drink it and fall for him. Literally. Sally Bit (celibate) notices what Ew Nick did and lets him pitch one pathetic line of woo before she declares "I'm saving myself for a proper Romeo, you psycho-sexual predator" and clocks him with her fist, knocking him out. Ew Nick wakes up naked in a bathtub full of ice wearing a bloody diaper and a ransom note for his castrated balls. Those two were never meant to get laid!
Needless to say, Denton (thankfully) shot that idea down. What was I thinking???"
Read the rest of the interview/article here:
http://www.comicbookresources.com/?page=article&id=57720