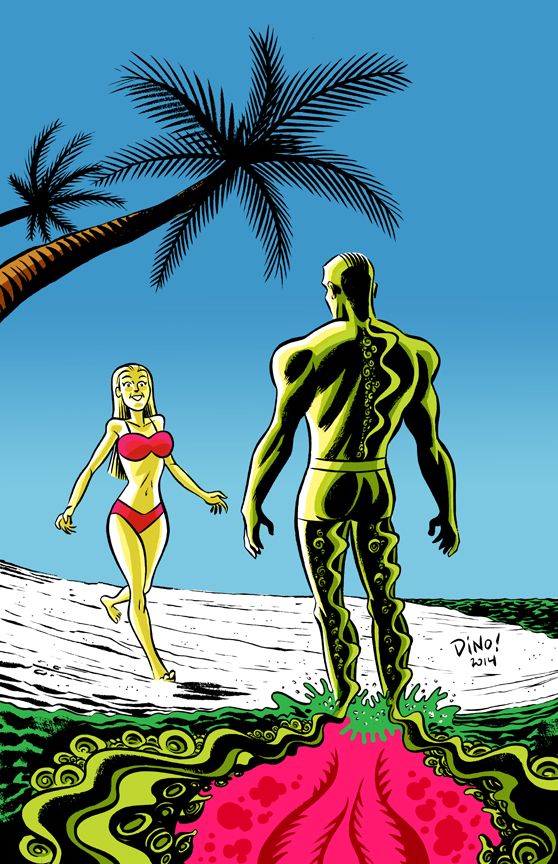 I loved Charlton Comics as a kid. They were the comics you read when you couldn't find anymore Marvel & DC & Archie Comics. It's where I discovered E-MAN in those sealed Charlton 3-packs at the shopping mall or at the gas station where you never knew what the middle comic book would be. So, when Paul Kupperberg asked me to draw a cover for Paul Kupperberg's All-New SECRET ROMANCES #2 (coming out Feb. 2015 from Charlton Neo Comics), I couldn't say no.
Here's what Paul asked me to draw:
"A scene on a beach, with the beautiful girl in a bikini joyously running towards the handsome young man standing in the surf beckoning to her, not seeing that the "young man" is actually at the end of the hideous slimy tentacle belonging to a sea creature hiding in the waves."
I did a WEIRD FANTASY variation of what Paul wanted and Mort Todd dressed it up right nice. I hope Charlton Neo brings back the sealed 3-pack!
http://charltonneo.blogspot.com/2014/09/who-doesnt-love-love.html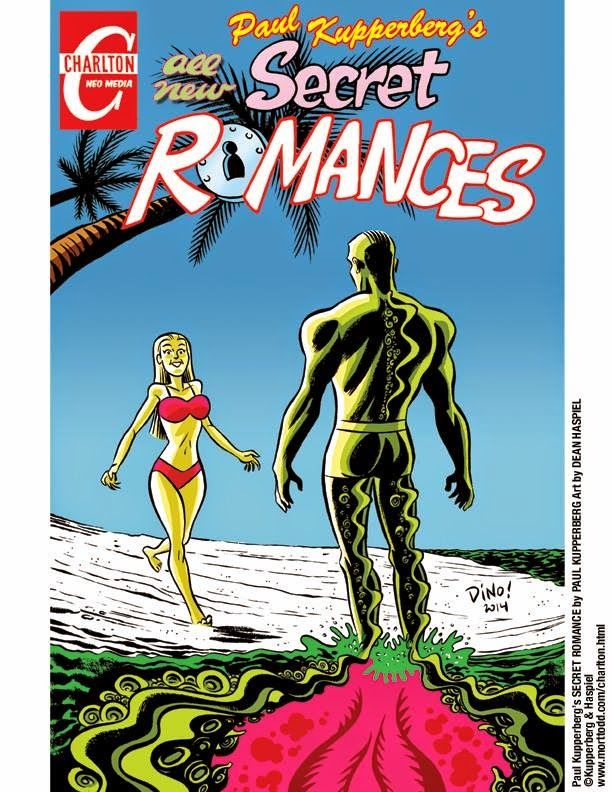 Buy the T-shirt here:
https://www.etsy.com/listing/205613541/secret-romance-2-by-dean-haspiel?ref=shop_home_active_2