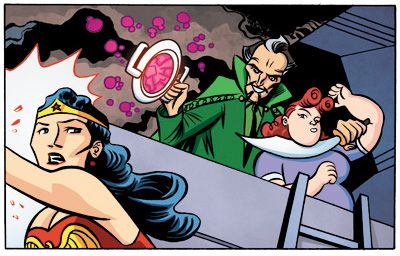 I drew a Wonder Woman story written by Neil Kleid and colored by Allen Passalaqua for SENSATION COMICS #4.
USA Today reported about the new series:
http://www.usatoday.com/story/life/2014/08/18/wonder-woman-sensation-comics-exclusive/14219603/
Solicitation:
SENSATION COMICS FEATURING WONDER WOMAN #4
Written by NEIL KLEID, ROB WILLIAMS and OLLIE MASTERS
Art by DEAN HASPIEL, TOM LYLE and AMY MEBBERSON
Cover by ADAM HUGHES
On sale NOVEMBER 19 • 40 pg, FC, $3.99 US • RATED T • DIGITAL FIRST
Wonder Woman appears in a trio of tales with some offbeat guest stars! First, Diana and her friend Etta Candy are captured by Ra's al Ghul, but he's not the most surprising soul they meet. Then, a Thanagarian menace returns to Earth, and you won't believe what Diana must do in her battle with Byth! Plus, the London police are confused as to why they caught Catwoman so easily. Fortunately, Wonder Woman is in town to take charge of the situation!
http://www.newsarama.com/21907-dc-comics-full-november-2014-solicitations.html