The 75th Anniversary of Batman
:
I drew BATMAN '66 #13, written by Gabe Soria , colored by Allen Passalaqua, lettered by Wes Abbott with a cover by Mike Allred, and it comes out today in comic book shops to help celebrate Batman's 75th anniversary.
I honestly didn't know that our comic book was going to come out the same day as Batman's 75th anniversary but I'd already snuck in an homage to the cover of BATMAN #1 on page 2 of our comic. Dub it prescient, call it kismet. Happy Birthday, Batman!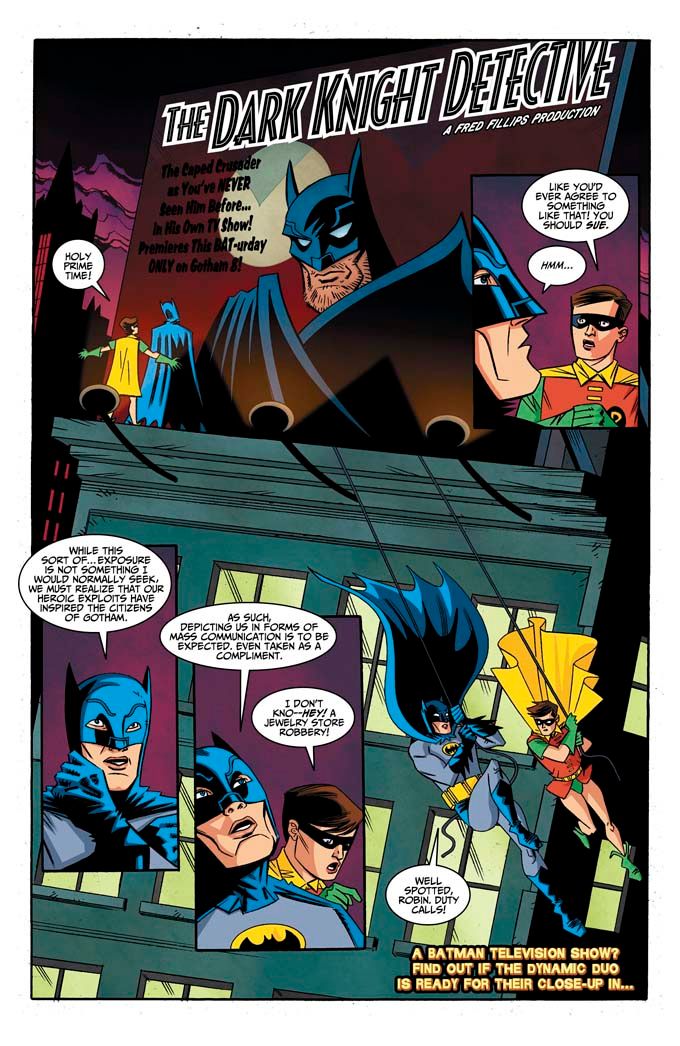 Check out the 6-page preview of my BATMAN '66 #13:
http://www.comicbookresources.com/?page=preview&id=22747