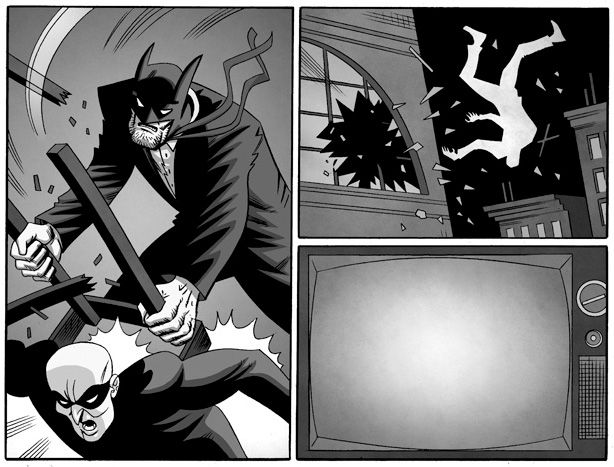 "The mockery of "The Dark Knight Detective" and all the grim-and-grittier reboots Batman has had over the years hits a bullseye. The Dynamic Duo's horror at the show's portrayal of a Batman who loves torture and needless violence feels potent despite the 1990s being fourteen years away. The shows' grizzled protagonist, stylized black-and-white, and the terse, pulpy dialogue all bring "Sin City" to mind, creating a parody that even people unfamiliar with the material can enjoy."
Read the rest of this review here:
http://dccomicsnews.com/2014/06/27/review-batman-66-37/
"Batman '66 #37 is a great issue for anyone who thinks Batman has become to dark and gritty. If you love the fun and campy adventures of Batman and Robin over the Dark Knight, you will be right at home here. Gabriel Soria gives us such a clever idea for a story and Dean Haspiel comes through with some inspired art. Highly recommended."
Read the rest of the review here:
http://weirdsciencedccomicsblog.blogspot.com/2014/06/batman-66-37-review.html