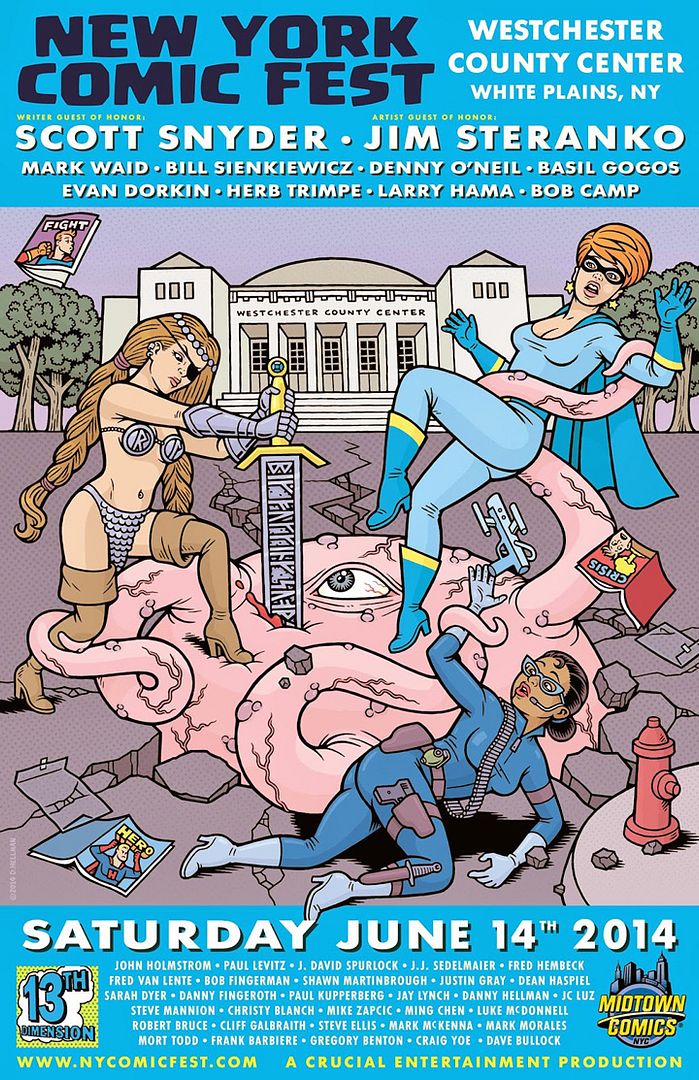 On Saturday, June 14th, Gregory Benton (B+F, Force of Nature), Christa Cassano (The Giant Effect), Josh Neufeld (The Vagabonds), and Dean Haspiel (Fear My Dear, Psychotronic Comix) will be at NY Comics Fest in White Plains, NY.
I will be doing a The Fox signing and a panel:
12:30pm - 1:15pm: Mark Waid & Dean Haspiel signing at the Archie booth
3pm - 4pm, Dean will be doing a panel about WRITING COMICS with Justin Gray, Fred Van Lente, and Dan Goldman, moderated by Hannah Means-Shannon.
ALSO, Delete Blood Cancer will be hosting a Bone Marrow Drive in honor of HANG DAI Studiomate, Seth Kushner, who is currently battling Leukemia:
http://13thdimension.com/nycf-bone-marrow-drive-in-honor-of-seth-kushner/
Be sure to swing by the HANG DAI Editions table at NY Comics Fest!
http://www.nycomicfest.com/