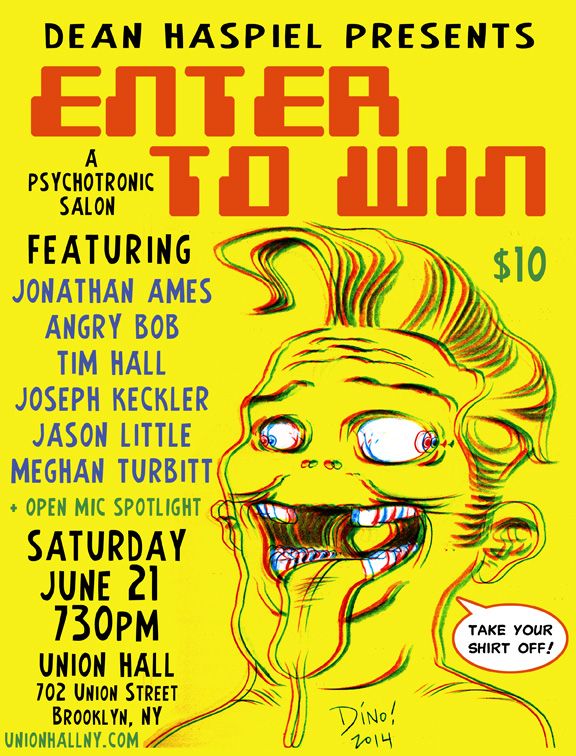 DEAN HASPIEL PRESENTS: ENTER TO WIN
Join your host Dean Haspiel for a psychotronic salon featuring comix slideshows, spoken word, comedy, music, some very ridiculous surprises, and a chance to win the Open Mic spotlight. Come and take your shirt off!
FEATURING: Dean Haspiel, Jonathan Ames, Angry Bob, Tim Hall, Joseph Keckler, Jason Little, Meghan Turbitt, plus the Open Mic Spotlight: Think we're special? Nuh-uh. You can do it, too! Drop your name in the hat and be entered to win our coveted shine a light/open mic slot.
Sat, June 21, 2014
Doors: 7:30 pm / Show: 8:00 pm
$10.00
Union Hall - Brooklyn
702 Union Street
Brooklyn, NY, 11215
http://www.unionhallny.com/
PRE-ORDER TIX:
http://www.unionhallny.com/event/569127-dean-haspiel-enter-win-brooklyn/
Facebook event page:
https://www.facebook.com/events/502980726490680/#