Bleeding Cool: Asbury Park Comic Con's Carousel Comics Performance Gets Totally NSFW
:
(Christa Cassano & Dean Haspiel photographed by Danny Hellman)
"With classic Billy dialogue during the lovers spat like "I'm about to get inconsiderate", the comic explores frustrated love making breaking out all over town. There was plenty of nudity, and of course, make up sex. "These are autobiographical stories", Haspiel quipped. They also presented Haspiel's "Sex Planet" story which was, if possible, even more explicit, depicting Billy and Jane with "mid sections struggling" and a love scene that reveals Jane's thigh tattoo directing Billy to her underwear with the slogan:"lift here to open", more destruction ensues, concluding with the comment on humanity, "The things we do"."
-Hannah Means-Shannon
Read the rest of Hannah's report here:
http://www.bleedingcool.com/2014/04/14/asbury-park-comic-cons-carousel-comics-performance-gets-totally-nsfw/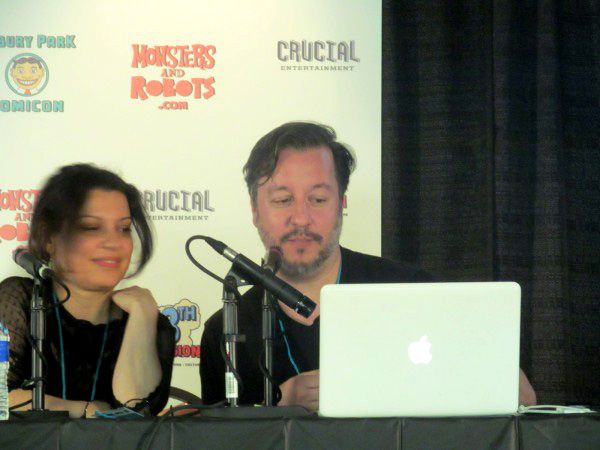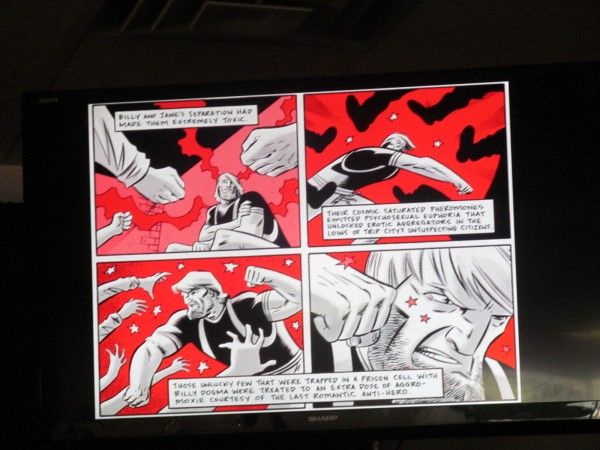 (Christa Cassano, Dean Haspiel, & Billy Dogma photographed by Hannah Means-Shannon)