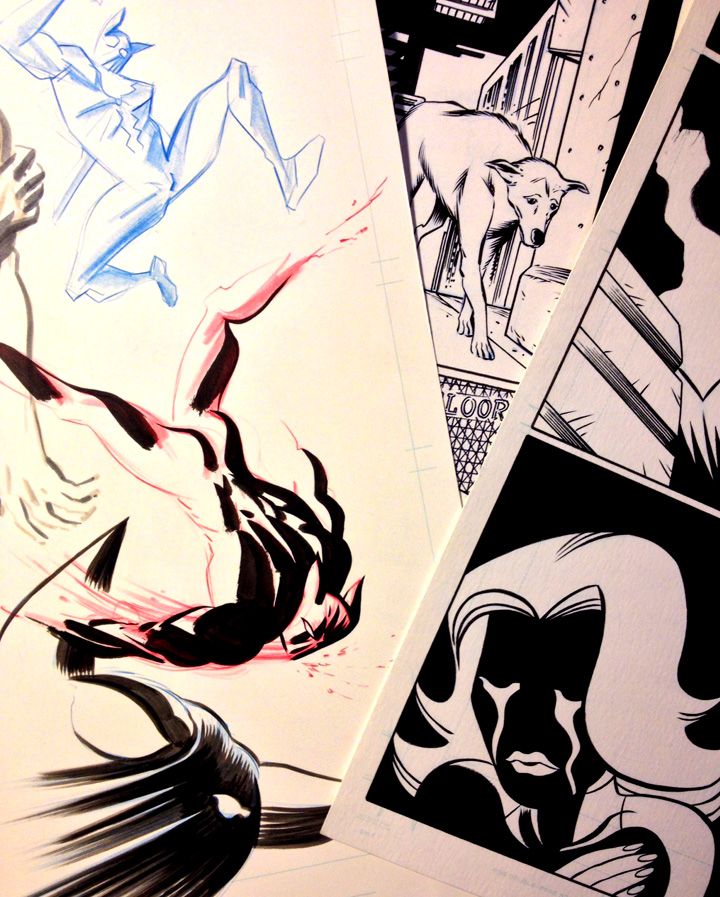 I will be showing some original comix art at Medialia Gallery and the opening is this Saturday (details below).
--Dino
Medialia Gallery and New Approach presents:
DREAMS: The 8th From Panel to Panel Exhibit of Comics & Cartoon Art featuring:
Grey Williamson | Darryl Ayo Brathwaite | Christa Cassano | Jacob Chabot | Micah Cohen | Sara Corbett | Jennifer Crute | Delia Gable | Shiraj Ganguly | Chris Giarrusso | N. Steven Harris | Dean Haspiel | Jesse Longergan | Shawna Mills | Ayumi Mishima | L. Nichols | Ingrid Rios | Jess Ruliffson | Rodney Sanon | Regine Sawyer | Nathan Schreiber | Jodi Tong | Scott Wegener | E.A. Womak | Sara Woolley
DESIGNER TOYS: A group show of handmade and hand-finished work featuring:
O'bots by Onjena | Argonaut Resins by Eric Nocella Diaz | Avani Agarwal & Patrick Sellers | The Jelly Empire by Selina Briggs| Kilroy's Attic | Rex Kalehoff | Storybox Ink by Nelson Asencio & Manuel Jesus | Zukie by Alison Perez | and many more artists...
Opening Reception: Saturday, November 2nd 2013, 3 PM - 7 PM
Exhibit: November 2nd - 30th, 2013
Medialia ... Rack and Hamper Gallery
335 West 38th Street, 4th Foor, New York, New York 10018
www.medialiagallery.com
http://www.carbon-fibre.me/the_ethyr/event-from-panel-to-panel-viii-dreams-designer-toys-by-media.html