ITEM #1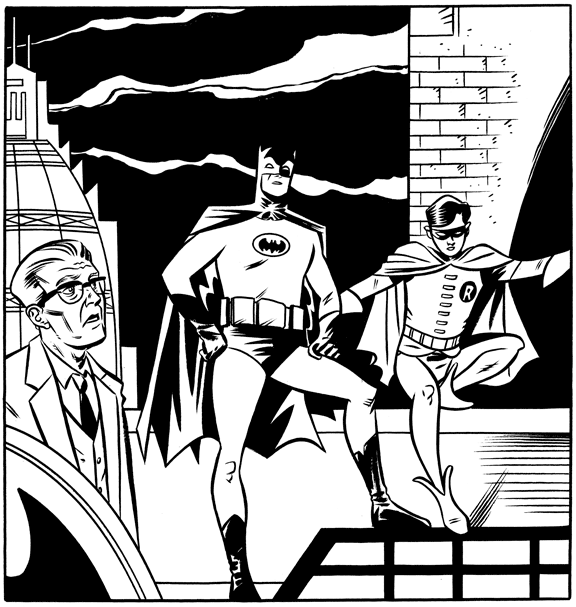 I just finished drawing a Killer Croc story for BATMAN '66 #2, written by Jeff Parker. It will appear in digital and print. Be sure to check out both formats as the reading experience differs.
Here's the solicitation:
BATMAN '66 #2
Written by JEFF PARKER
Art by RUBEN PROCOPIO and DEAN HASPIEL
Cover by MICHAEL ALLRED
1:25 Variant cover by CULLY HAMNER
On sale AUGUST 21 • 40 pg, FC, $3.99 US • RATED T • DIGITAL FIRST
Retailers: This issue will ship with two covers. Please see the order form for more information.
From the sands of time and halls of higher learning comes one of Batman's deadliest foes: King Tut! Tut returns to assert his royal status and challenge the Dynamic Duo with his most far-reaching plan yet to rule the modern Thebes, Gotham City! Also in this issue, doors smash in and jaws crack from the fists of the newest tough in town: introducing the 1966 incarnation of that reptilian rogue Killer Croc! How can Batman battle this brawny brute?
http://www.dccomics.com/comics/batman-%E2%80%9866-2013/batman-%E2%80%9866-2
ITEM #2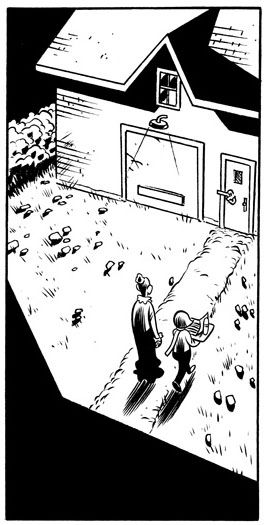 Me and Josh Simmons collaborated on an original story for CREEPY #13 [published by Dark Horse] due August 14th.
Here's the solicitation:
CREEPY #13
The abominable anthology turns unsweet thirteen! Cullen Bunn (The Sixth Gun) celebrates crossroads mishaps, Josh Simmons (The Furry Trap) and Dean Haspiel (Billy Dogma) reveal a small town's twisted secrets, and Dan Braun and Lukas Ketner (Witch Doctor) ride a subway to hell! Don't push your luck—read Creepy!
* Glorious black-and-white art from Dean Haspiel (Billy Dogma) and Lukas Ketner (Witch Doctor)!
* Frontispiece from Matt Wagner!
* Superstitious tales of the Creepy family from Peter Bagge and Dan Braun!
http://www.darkhorse.com/Comics/22-726/Creepy-13
You can listen to my podcast interview with Josh Simmons here:
http://welcometotripcity.com/2012/12/podcast-23-josh-simmons/