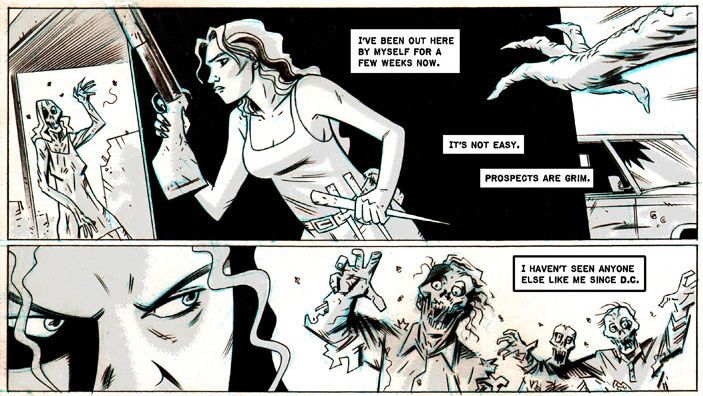 CREATOR OWNED HEROES #7, out in December, features contributions from all four TRIP CITY curators. Jeffrey Burandt writes and Dean Haspiel draws the horror comic BLOOD + BRAINS, Chris Miskiewicz, Dean Haspiel and Seth Kushner write, and Seth creates the Photocomix for the sci-fi, COMPLEX: Love_Underscores_You, and Seth photographs indie comix creator Evan Dorkin for his and Christopher Irving's LEAPING TALL BUILDINGS: INDEPENDENT SPIRITS profile on Dorkin.
Plus, jam-packed issue features a new Darwyn Cooke comic, new KILLSWITCH comic by Jimmy Palmiotti, Justin Gray, Jerry Lando and Paul Mounts, a new comic by Steve Niles and Scott Morse, plus a slew of articles, including Steve Bunche.
We TRIP CITYers are honored to be in such esteemed company!
CREATOR OWNED HEROES #7, from IMAGE COMICS and available for pre-order now.
http://welcometotripcity.com/2012/11/trip-city-creators-in-creator-owned-heroes-7/