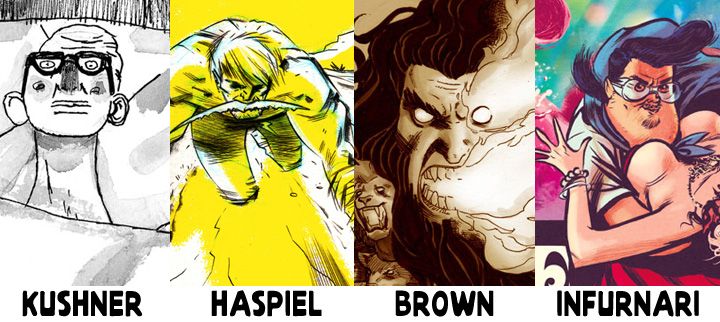 I've been invited to be a guest at Baltimore Comicon and the Small Press Expo (SPX), this year. I will be debuting the print version of my Billy Dogma comic, THE LAST ROMANTIC ANTIHERO, at SPX but I may have some advance copies in Baltimore. So, please, be sure to swing by and see what I've got (including copies of TRIP CITY Visitor's Guide 2012).
The Last Romantic Antihero
By Dean Haspiel
Color / 24-pages
Ten Dollars [$10]
While living through a modern apocalypse sparked by apathy and indifference, love titans Billy Dogma and Jane Legit are sent a message from the future and learn they have to "make the new love."
"Pekar meets Tarkovsky" – Douglas Rushkoff
"Masterful cartoons from comics' greatest epic-poet" – Nick Bertozzi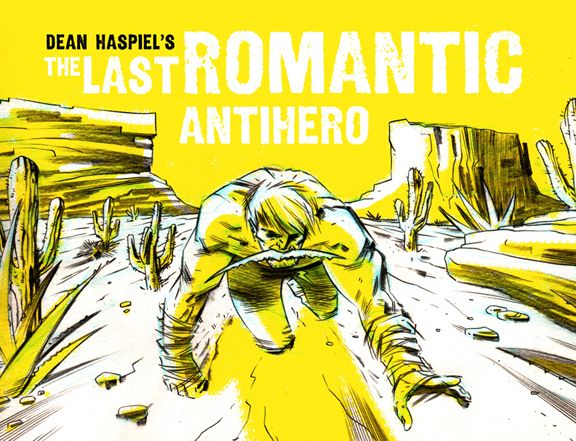 BALTIMORE COMICON, Sept 8th – 9th
http://baltimorecomiccon.com/
In Baltimore, I will be sharing my table with Seth Kushner, Joe Infurnari, and Reilly Brown, and I will be presenting at The Harvey Awards.
SMALL PRESS EXPO, Sept 15th – 16th
http://www.spxpo.com/
The day before SPX, I will be doing a talk at The Library of Congress with SPX executive director, Warren Bernard, from 12pm - 1pm on Friday, Sept. 14th, at the West Dining Room
6th Floor, of the Madison Building. I will read slide projections of some of my creator-owned comix and we will discuss SPX and my donation of over 600 mini-comics to The Library of Congress. Me and my table-mate, Joe Infurnari, will officially debut TIME FUCKER, and THE LAST ROMANTIC ANTIHERO.
On Sunday, Sept. 16th, I will be doing a panel:
Images of America: Real and Imagined
4:00 pm | Brookside Conference Room
Comics excel at images of place, refracted across multiple panels and filtered through an artist's hand. Nick Abadzis portrayed a mythical America in his recently-collected Hugo Tate. Dean Haspiel balances personal experience and high-flying romance in his depictions of New York City. Stan Mack portrays a street-level vision of daily life in his "Real Life Funnies" and elsewhere. Ben Towle's online comic Oyster War depicts an imaginary historical America. Isaac Cates will lead these four artists in a conversation about images of place in comics.
Check out the rest of the SPX programming:
http://www.spxpo.com/programming
###
Looking forward to seeing y'all at both shows!
–-Dino