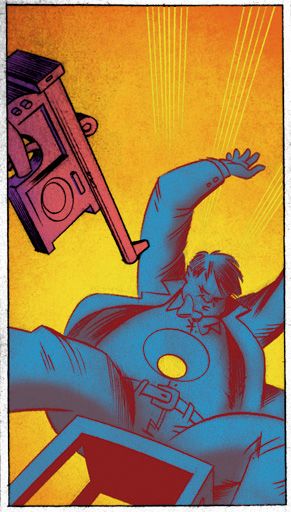 Episode 15 BUSTED
http://shiftylook.com/comics/dirkdavies/busted/
Episode 16 ROAD TO HELL
http://shiftylook.com/comics/dirkdavies/road-to-hell-3/
Blog 8 LIMITED COLOR AND THE PALLET OF ALLEN PASSALAQUA
http://shiftylook.com/blogs/dirkdavies/limited-color-and-the-pallet-of-allen-passalaqua/
Listen to Ben McCool and I discuss the origins of DIRK DAVIES via the ShiftyCast 2012 MCM Chat Show Special:
http://shiftylook.com/news/shiftycast-2012-mcm-chat-show-special/
MCM 2012: ShiftyLook in London – Day One
http://shiftylook.com/news/mcm-2012-shiftylook-in-london-day-one/
DIRK DAVIES via MCMBUZZ: "The story revolves around a 50′s style noire detective trying to solve the mystery of a corporate assassination. In the comic, if someone is murdered, you can bring them back to life by killing their murderer. The hero Dirk is also able to travel between worlds in his search for the killer."
http://www.mcmbuzz.com/2012/05/27/shiftylook-webcomic-panel-with-new-marv-wolfman-title/
Strangely Familiar: The Five-Dimensional Adventures of Dirk Davies by Hannah Means-Shannon:
http://gwydion-writes.livejournal.com/24993.html