Two years ago, Mario Candelaria, asked me if I would like to draw a three page chapter from his upcoming graphic novel, THE RECEPTION. I agreed and then a lot of jobs came between me and those three pages. I recently had a lull in my schedule and finally got to tackle that chapter. Here is a teaser from, "The Funeral of Hearts."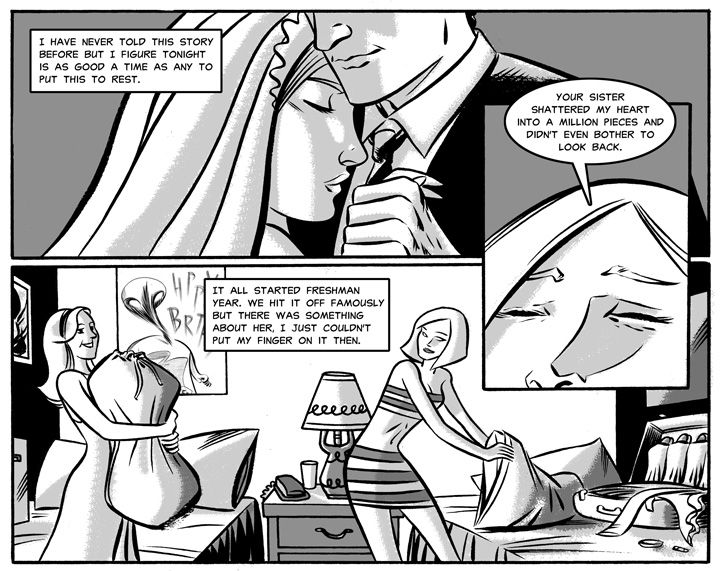 Here is what Mario had to say about his project:
"It has been an absolute dream to work with Dean Haspiel, who is one of my comic idols as well as a fellow Brooklynite. The project is a fresh take on the concept of an anthology, with each chapter revealing a new point of view or encounter that took place during the shared event. The graphic novel is called, "The Reception," and it follows the guests at Ronnie & Becca's wedding through all of their dramatic and hilarious events. Other artists involved are Joel Lolar, Victor Santos, Dusty Higgins, Nathan Schreiber, Scott Ewen, Zane DeGaine, and many others."
To learn more about Mario Candelaria and THE RECEPTION, you can contact him on Twitter:
https://twitter.com/TheOtherMarioC