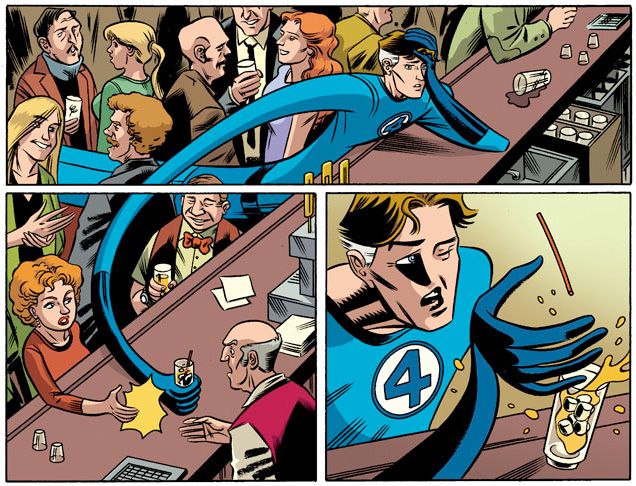 I was afforded the opportunity to collaborate with THE DAILY SHOW writer, Elliot Kalan [who recently won an Emmy], and colorist, Giulia Brusco, on a four-page FANTASTIC FOUR story for Marvel Comics' SHAME ITSELF anthology, conceived & edited by Tom Brennan, which parodies Marvel's recent "Fear Itself" crossover event. We're doing a signing for SHAME ITSELF at Jim Hanley's Universe [located at 4 West 33rd street in NYC, across the street from the Empire State Building] from 6-8pm on Weds, Nov. 2nd with local comedians and witty indie/alt cartoonists:
Kurt Braunohler
Elliott Kalan
Victor Varnado
Sara Benincasa
Michael Kupperman
Dean Haspiel
Jacob Chabot
Stephanie Buscema
Tom Brennan
+ More!
For more signing info:
http://jhuniverse.blogspot.com/2011/10/huge-shame-itself-signing-at-jhu.html?spref=tw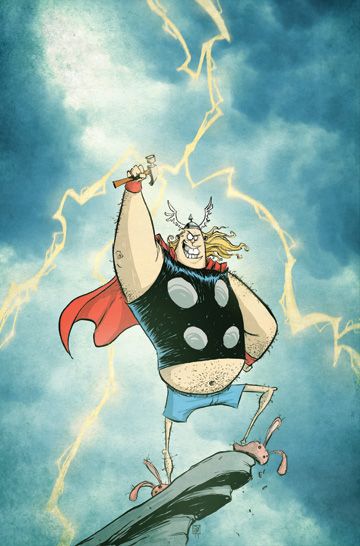 SHAME ITSELF
Written by WYATT CENAC, MICHAEL KUPPERMAN, ELLIOTT KALAN,VICTOR VARNADO & MORE
Penciled by COLLEEN COOVER, DEAN HASPIEL, CLAYTON HENRY & MORE
Cover by SKOTTIE YOUNG
GET READY FOR THE MOST EARTH SHATTERING, WORLD DESTROYING, INSURANCE-RATE HIKING, EVENT IN MARVEL HISTORY SINCE THE LAST ONE! Wyatt Cenac and Elliott Kalan of "The Daily Show" lead a cavalcade of comedy's finest minds to answer the questions about the Marvel Universe you were ashamed to ask! This Fall, the Marvel U will be rocked down to its spandex wearing core! Be ashamed. Be VERY ashamed!
40 PGS./One-Shot/Rated T+ $3.99