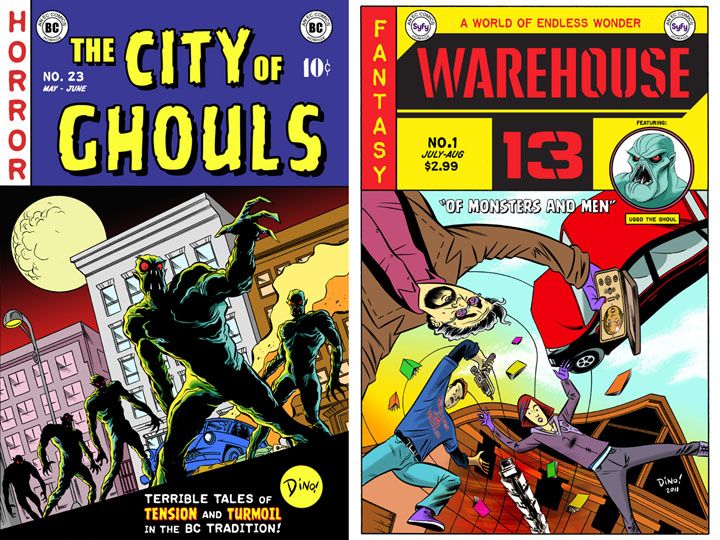 23D Films hired me to do lead character design, lead props, and two comic book covers for, "Of Monsters and Men," a 10-part motion comics web-series for SyFy's WAREHOUSE 13, which debuted online for free, recently, and will be added to the season 3 DVD of WH13 [including, I believe, a secret, 11th episode]. I suppose having won an Emmy award for doing character designs and key frame art for the title sequence of HBO's "Bored To Death" had something to do with being considered for the job but the WH13 gig was more elaborate and intensive than any design work I'd ever done before. I got studio-mate, James Smith [creator of GANG OF FOOLS:
http://www.act-i-vate.com/113-1.comic
], hired as secondary character designer and props/background artist and he did a great job. I want to thank 23D Films producer, James Fino, head WH13 writer, Ben Raab, and acknowledge the superior design genius of the late, great Alex Toth, for making my work easy and fun.
Here is a bunch of the designs and covers I did for WH13's "Of Monsters and Men," including some of the rejected ones. Enjoy!
(
Click here to see 36 exclusive images and more!
Collapse
)