Dino + Cyclops @JHU on Weds. March 30th from 6-8pm
: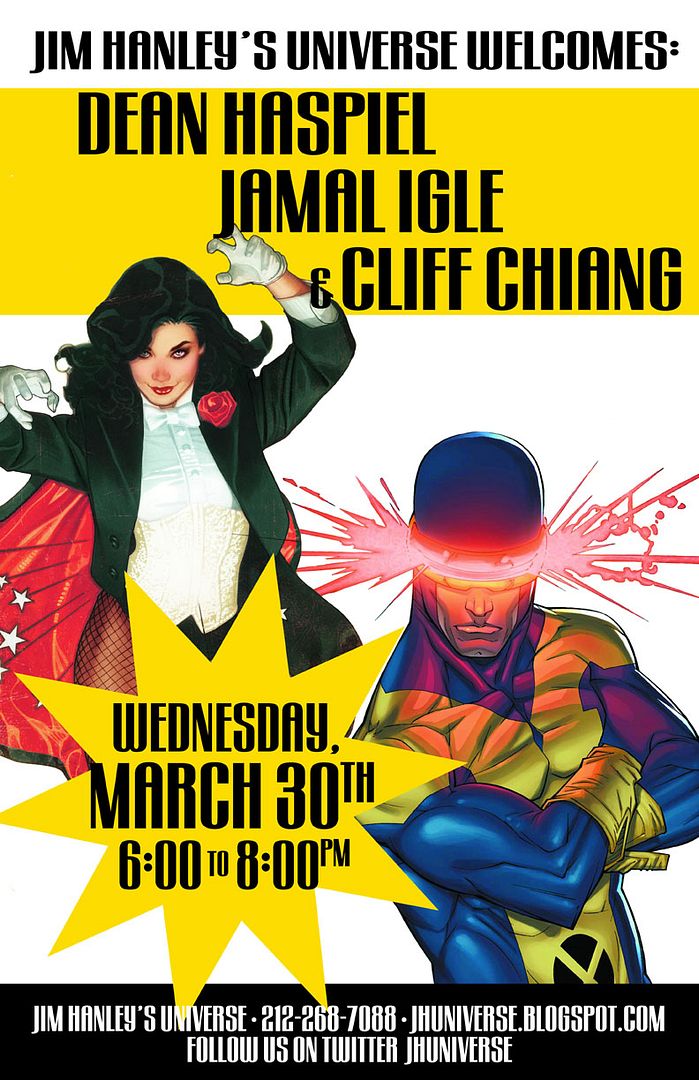 I will be signing my new Marvel Comic book, CYCLOPS - an X-men First Class one-shot, at Jim Hanley's Universe on Weds., March 30th, from 6pm - 8pm, alongside cartoonists Jamal Igle and Cliff Chiang!
Also, DUMBO painter/artist, Jen Ferguson, makes her Marvel Comics debut in the same issue! Get the comic and find out what she did!
Jim Hanley's Universe
4 West 33rd St, New York, NY
4-page CYCLOPS sneak-preview:
http://www.newsarama.com/php/multimedia/album.php?aid=42334
http://www.conventionscene.com/2011/03/16/nyc-the-return-of-dino/
http://jhuniverse.blogspot.com/2011/03/dean-haspiel-jamal-igle-and-cliff.html