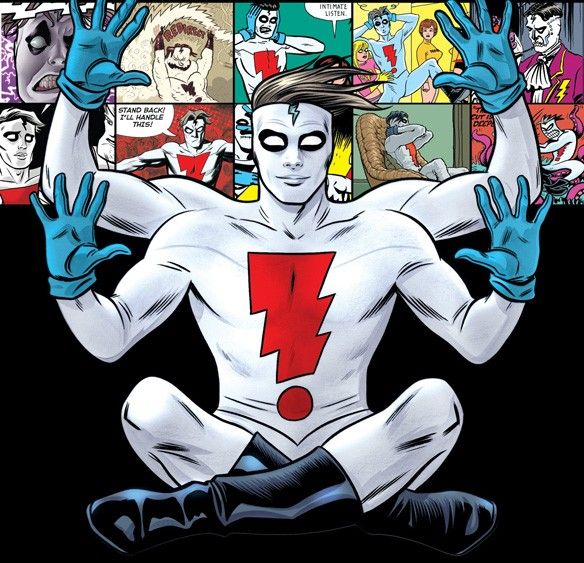 COMIC BOOK RESOURCES:
http://www.comicbookresources.com/?page=article&id=31296
Are you planning on doing more collaborative specials, or will "Madman" be returning as an ongoing monthly comic?
I'm having way too much fun on "iZombie" right now too think about doing any other monthly series, so I'll be making the Madman specials very special. By the end of the year will be the biggest "Madman" project ever. Next year is Madman's 20th anniversary, if you can believe it -- it blows my brain to think of how much time has passed! [Laughs] But we are going to celebrate big time. I don't know if you saw the "Wednesday Comics" hardcover collection, but it's an 11x17 hardcover collection of these "Sunday Funnies style" strips that a bunch of us did for DC Comics. I had drawn Metamorpho, written by Neil Gaiman. That made me excited about the idea of doing something similar with my own characters. So to celebrate the 20th anniversary, I got more than 20 different cartoonists doing Madman strips. It's phenomenal. We have all three Hernandez brothers, Matt Wagner, Joe Quinones, Frank Quitely, Peter Bagge, Dave Cooper, Eric Powell, Darwyn Cooke, Jay Stephens, Jeff Smith, Kyle Baker, Craig Thompson, Paul Pope, Mike Oeming, Phillip Bond, Peter Milligan, Bernie Mireault, Dean Haspiel, Erik Larsen, David Mack, Pat McEown, Steve Seagle, Teddy Kristiansen and Al Columbia. The main story will be from me and Jamie Rich, who's been my editor longer than anybody, wrote this framing device which is being laid out by Valentino and I'll be finishing up. Adam McGovern wrote this brilliant essay about creator-owned characters from the last 20 years and their influences that Michel Fiffe and myself drew a multi-character illustration for, and then there will be almost 200 pin-ups from all the greatest artists in comics that I've collected. It will all come together in an enormous 11x17 package.
COMICS ALLIANCE:
http://www.comicsalliance.com/2011/03/15/madman-20th-anniversary-monster/