Happy 41st Birthday, Mike Cavallaro!
Today is fellow DEEP6 studio-mate and ACT-I-VATE cartoonist, Mike Cavallaro's 41st birthday. Creator of the Eisner nominated, PARADE [with fireworks], LOVIATHAN [ :
http://www.act-i-vate.com/creators?id=3
], and co-creator/artist on THE LIFE AND TIMES OF SAVIOR 28 [with writer J.M. DeMatteis] and FOILED! [with writer, Jane Yolen], Cav is currently drawing some background art for the cartoon, BATMAN: THE BRAVE AND THE BOLD, covers for the TOY STORY comic book [Boom!], and issues of BEN 10, and GENERATOR REX [DC Comics], among many other cool things.
HAPPY BIRTHDAY, CAV!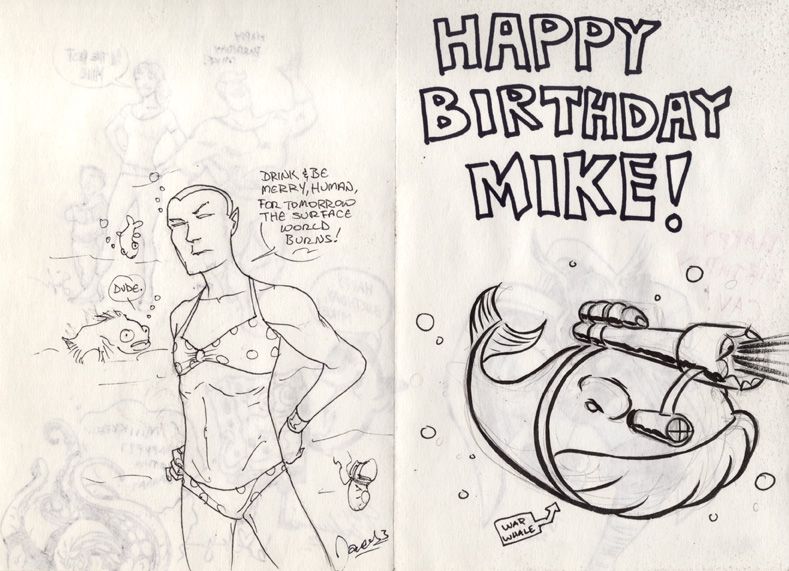 [art by Nathan Schreiber, George O'Connor, Simon Fraser, Dean Haspiel, Becky Cloonan, Joe Infurnari, and James Smith]