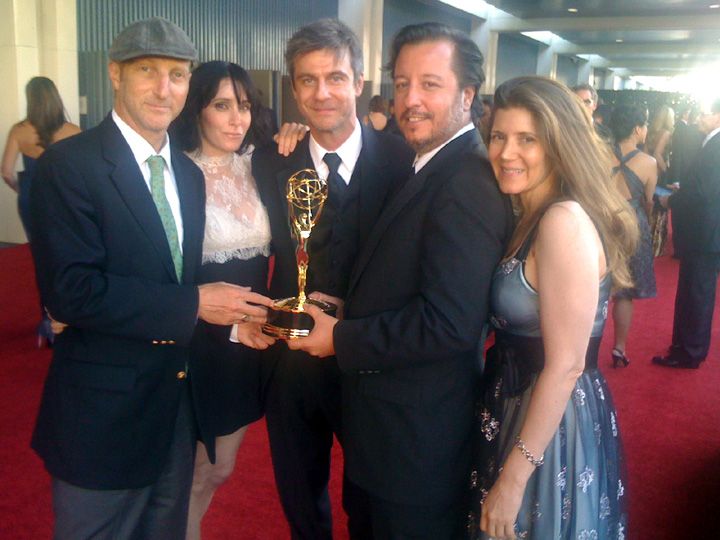 [Jonathan Ames, Stephanie Davis, Vanja Cernjul, Dean Haspiel, Jennifer Ferguson]
I had a good feeling BORED TO DEATH would snatch the Emmy for Outstanding Title Design at the Creative Arts ceremony in Los Angeles this past weekend and I'm now the proud owner of a golden statue.
HBO flew me and my gal, Jen Ferguson, business class on United Airlines and had town cars shuttle us to The Four Season's Hotel in Beverly Hills and back. Needless to say, we were mega-spoiled. My first celebrity sighting was in LAX Airport where I saw Michael Emerson, who played Benjamin Linus on LOST.
Within a half-hour of hopping off the airplane, Jen and I met up with her sister, Mandy, at their cousin, Cee Cee's job where we met and talked to producer/writer, David Milch [creator of NYPD BLUE and DEADWOOD] at his office for the upcoming HBO show, LUCK, which he showed us the pilot of. I can't get into any details here but it was great to meet a hero of mine and the exciting opportunities he was affording.
Afterwords, we immediately went poolside at The Four Seasons hotel where my old film college chum/movie writer, Zach Chassler, rendezvoused with us, brandishing a bottle of bourbon [at my behest]. Jonathan Ames swung by and we shared celebratory drinks. After a quick run to a Japanese restaurant, we called it a night.
It's impossible to fully capture my experience of the Creative Arts 62nd Primetime Emmy Awards just a day or so after the initial high. Suffice it to say: Jen looked beautiful in her dress, I wore [my best friend, Mike Hueston's] Brooks Brother's suit [which I had tailored], we walked the red carpet, pictures were taken, celebrities were ogled, the scene was energized and insane, and the Nokia auditorium was vast. Actress, Elizabeth Mitchell [who played Juliet on LOST], and LOST co-creator/show runner, Damon Lindelof, presented the category for which my team won our award [which included Tom Barham, Marci Ichimura, and Anthony Santoro, who was, unfortunately, absent]. When we won, I locked eyes with Ames and we pumped our fists in the air with euphoric charge. Alas, we only had 45-seconds to run upstage and accept our award and I managed to stay cool. When we were escorted backstage to receive our actual trophy's and get our pictures taken by the press, I bumped into Marvel Comics writer, Zeb Wells [who I collaborated with on SPIDER-MAN'S TANGLED WEB #20 years ago], who also won an Emmy for his contributions to ROBOT CHICKEN. We had a high-five moment when we clinked our golden statues.
The Governor's Ball was a starry night. Hollywood throws a party. 'Nuff said. I met and spoke to the lovely Stana Katic, star of TV show, CASTLE, and told her how much I loved her in Frank Miller's SPIRIT movie [she was my favorite part of the movie]. I have a very short list of who I would cast to play my very own Jane Legit character [Billy Dogma's better half] and Stana is on that list. Stana told me she was in the midst of creating a new comic book and was in talks to act in a movie version of Warren Ellis' THE AUTHORITY. After meeting some folks in the academy, Jen and I swung by the MAD MEN table and met actors, Jon Hamm, Christina Hendricks, Richard Sommer, and show creator, Matthew Weiner. What a table. We mingled some more and had an encouraging conversation with actress, Mary Kay Place of MARY HARTMAN, MARY HARTMAN fame.
We ended the celebration back at our hotel room with my friend, Jonathan Ames, producer Stephanie Davis, and cinematographer, Vanja Cernjul, for a night cap. The next morning I woke up and there she was, Emmy, in all her golden glory holding up the universe. We ate breakfast at the Cabana by the pool and hung out with Jen's LA artist and art dealer friends, Helen and David, for one last dip before packing it up and flying back to NYC, 7.5 pounds heavier.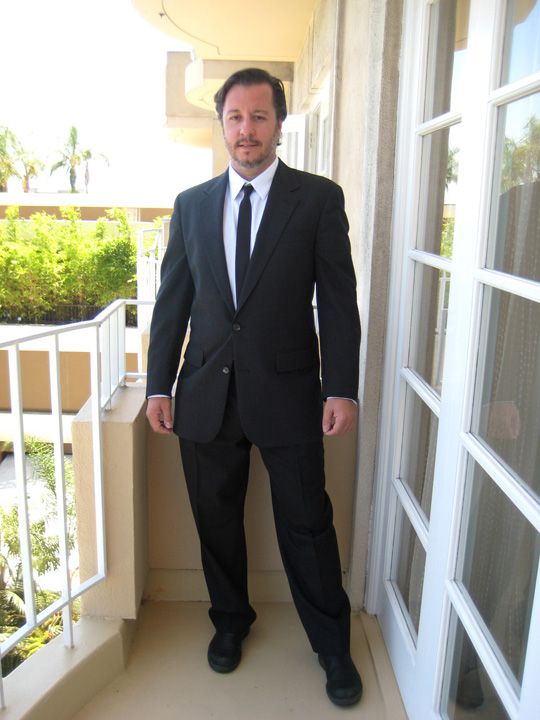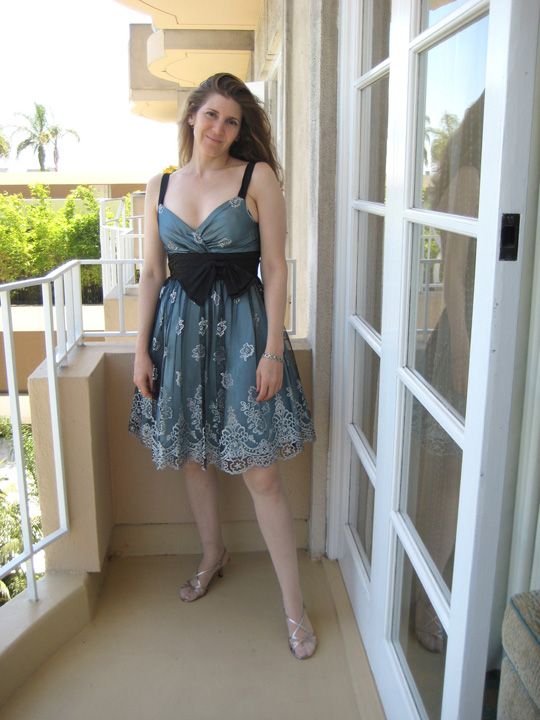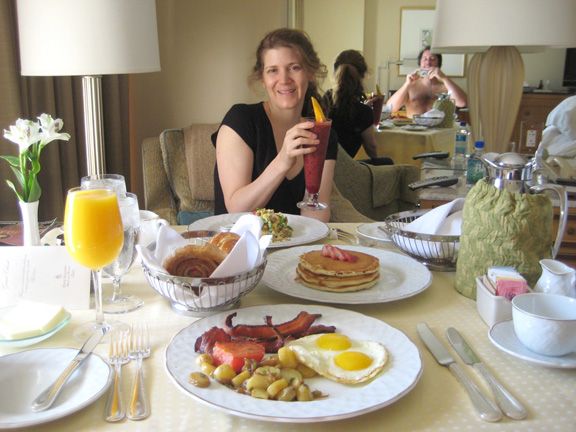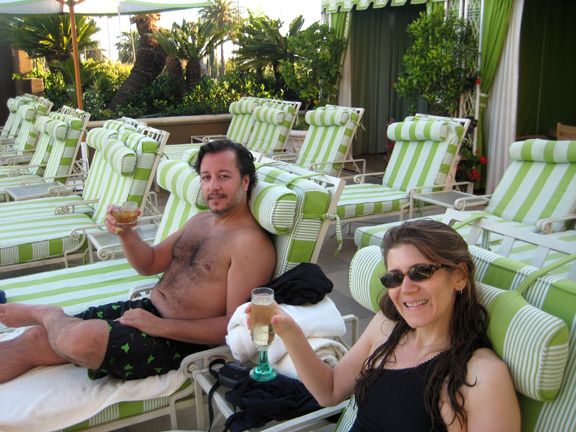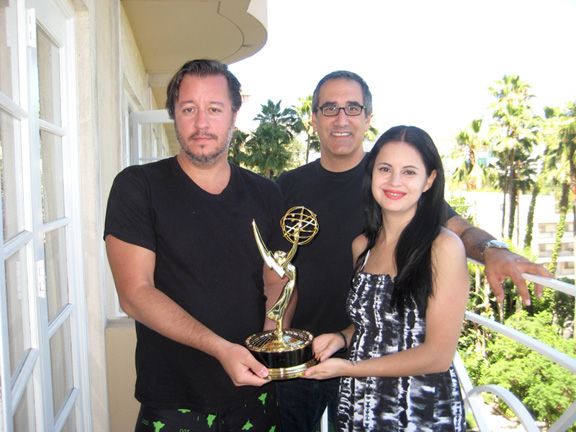 [Dino, David, and Helen]