Happy 70th Birthday, Harvey Pekar!
: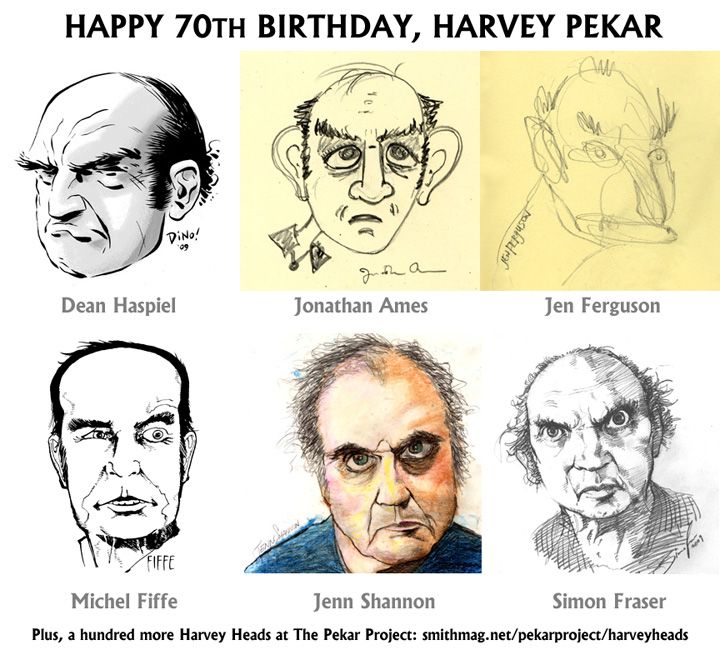 From Jeff Newelt aka JahFurry, editor of The Pekar Project:
"To toast Harvey's 70th birthday, the Pekar Project posse blew the horn to assemble a surprise allstar gallery of freshly-drawn Harvey Heads. Our magic number was, naturally, 70, but so many artists heeded the call that we're now at 90+ noggins­and the heads keep rolling in. Stroll through this illustrated salute to a beloved American original, and join us in wishing Harvey Pekar a very happy birthday."
http://www.smithmag.net/pekarproject/harveyheads