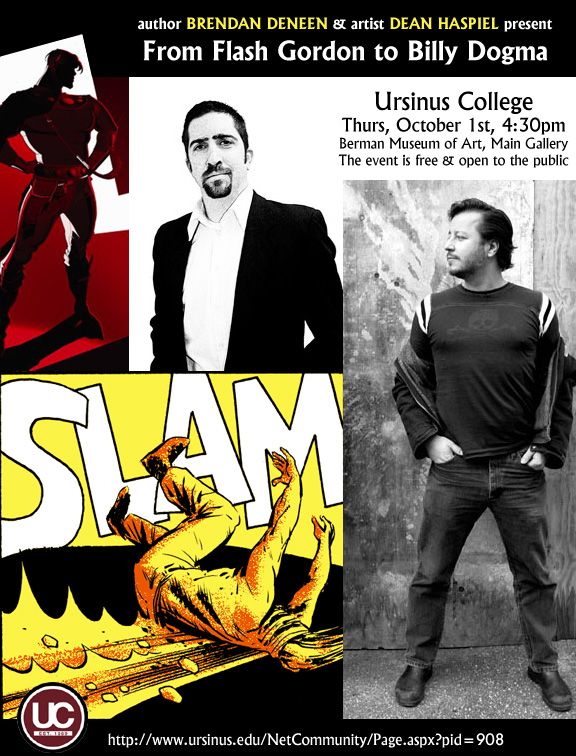 http://www.ursinus.edu/NetCommunity/Page.aspx?pid=908
Author Brendan Deneen and artist Dean Haspiel will present "From Flash Gordon to Billy Dogma: Collaboration in Graphic Novels," at Ursinus College on Thursday, Oct. 1st, at 4:30pm in the Berman Museum of Art, Main Gallery. The event is free and open to the public.
Deneen is the author of Scatterbrain (2006-7), an original comic book mini-series described as "superhero noir." He is writing and updating the classic sci-fi comic book, Flash Gordon, and releasing it through Ardden Entertainment, a publishing company he founded and co-directs. He has worked for prestigious multimedia literary management and production companies such as Scott Rudin Productions and Miramax, where he represented graphic novelists and optioned their work for film and television sale.
Haspiel has drawn many superhero comic books for Marvel & DC Comics, a few semi-autobiographic novel collaborations for Vertigo, and helped pioneer webcomix with the invention of ACT-I-VATE. He created BILLY DOGMA and STREET CODE, and is a member of DEEP6 Studios in Gowanus, Brooklyn.