Central Booking, a brand new art space in DUMBO, Brooklyn, will be selling an original print from my cover to BRAWL #1. The launch party is on Thursday, September 17th. The show features many great artists and bookmakers including artist, Jen Ferguson, who will be showing and selling, RAILBIRDS, her handmade book!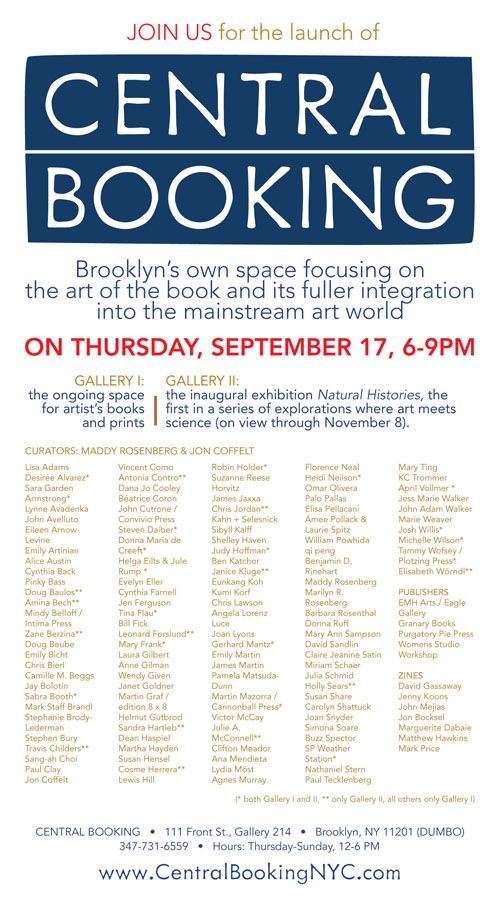 My statement about the work: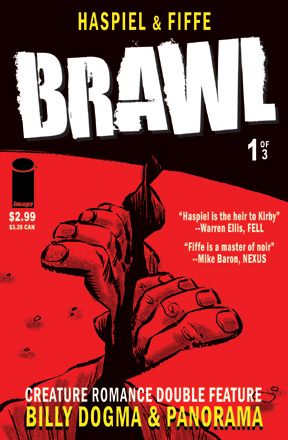 BRAWL, "a creature romance double feature," in collaboration with Brooklyn cartoonist, Michel Fiffe, was a 3-issue, black and white comic book mini-series published by Image Comics in the Fall of 2007. Inspired by the tradition of two-character comic book anthologies made popular in the 1960s by Marvel Comics' TALES TO ASTONISH, JOURNEY INTO MYSTERY, and TALES OF SUSPENSE [that featured Captain America, The Hulk, Iron Man, and Thor], Fiffe and I have always been fans of the one-two-punch that showcases two different sensibilities. We identified certain shared themes between our respective creations, BILLY DOGMA and PANORAMA, and, even though we have very different responses to the issues of love, loyalty, life, and pain, Fiffe throws the perfect uppercut to my hay maker. Ergo, BRAWL. The cover design for BRAWL was inspired by the monster comics art of Jack Kirby, the popular Hammer Horror films of the 1960s, and the six-fingered claymation hand that rose from the bloody swamp with the creepy reverb-heavy electronic music in that horrifying CHILLER THEATRE television opening of the 1970s. Never underestimate the stuff you indulge as a kid. It comes back out later in your art in ways you can never predict.
Jen Ferguson's RAILBIRDS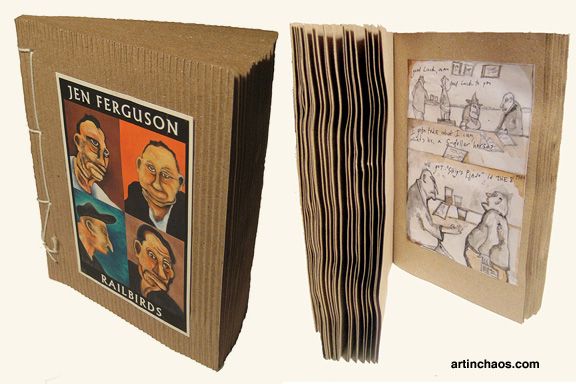 http://www.artinchaos.com/index.html