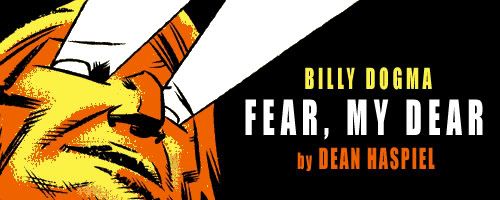 THE CHALLENGE
This Thanksgiving holiday I'd like you to indulge my narcissism by reading and reviewing FEAR, MY DEAR. Now that I've completed the narrative, I'd like to make sure it reads well as one seamless experience. I asked some of you to do this for me a couple of years ago when I completed IMMORTAL and it helped me qualify my effort immensely. After all, I consider my webcomix to be the beta phase to the ultimate alpha print destination. If so granted.
Please read FEAR, MY DEAR here:
http://www.act-i-vate.com/22.comic
If you decide to engage in this exercise, please post your review here, at this very post.
Thanks!
THE PRIZE
To make this exercise more interesting, I've decided to reward the person who writes my favorite FEAR, MY DEAR review with a piece of original concept art for AS BIG AS EARTH [seen below] which is due to launch no later than Spring 2009 and will eventually complete The Billy Dogma Trilogy. Naturally, this is an arbitrary win based solely on my gut reaction to your reviews but someone special who takes the time to write me their considered thoughts will be rewarded. The deadline for your reviews is Wednesday, Dec. 10th. That gives you kids two weeks to weigh in. I have extended this contest to my BILLY DOGMA FaceBook group [
http://www.facebook.com/reqs.php#/group.php?gid=10636846722]
.
Happy Reading and Happy Thanksgiving!
--Dino