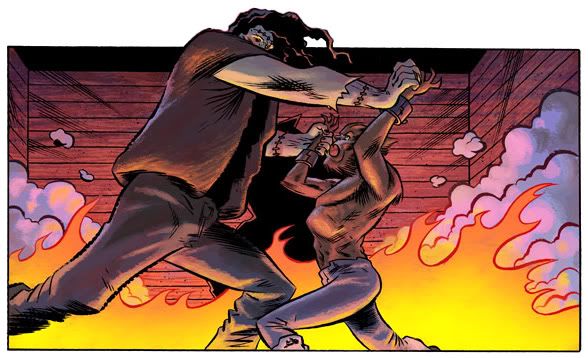 Marvel announced their original webcomics initiative:
http://www.newsarama.com/comics/100816-Marvelnewtitles.html
I don't know too much about it but I was asked a month ago to write and draw an 8pp story [see synopsis below]. I was lucky enough to get my pal, Joe Infurnari, the Eisner Award nominated cartoonist of THE PROCESS who is currently doing ULTRA-Lad! for ACT-I-VATE, to color my story which turned out great. I think "Another Bad Night" will be available 10/29.
Halloween Special Issue
Frankenstein might be one of the most misunderstood monsters out there... so it's just his luck when an overprotective mother temporarily blinds him, thinking he was attacking her daughter. Fortunately, Frankenstein stumbles into Jack Russell, a.k.a. Werewolf-by-Night, a friend who understands Frank's plight. That is, until the full moon comes out... Make sure you sign-on for this special Halloween Monster Mash, from writer/artist Dean Haspiel! And make sure you check out Frankenstein and Werewolf by Night who each face-off against the Hulk in their own stories in Monster Size Hulk - on sale now!