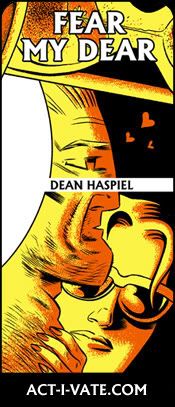 NEW EPISODE HERE:
http://www.act-i-vate.com/22-3-23.comic
Comments are encouraged.
ENJOY!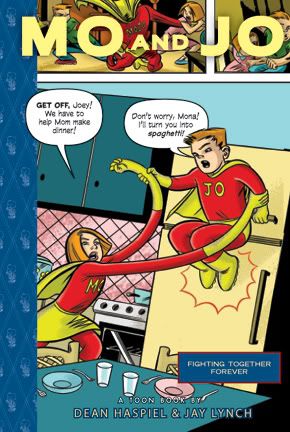 MO AND JO: FIGHTING TOGETHER FOREVER
Toon Books
This is the third offering from Toon Books I've had the pleasure of reading and I think it's probably my favorite. Not that the other two, STINKY and JACK AND THE BOX, weren't great reads, but those books were specifically geared towards kids while this one has that universal feel that one often gets while watching a good Disney or Pixar film. Mo and Jo are siblings and they do not get along. The only thing they agree on is that Mojo is their favorite superhero. When a strange mailman comes knocking on their door to deliver a package, they are given the powers of their favorite hero. I liked the way these two ornery kids fought each other and found themselves in situations many kids will find familiar. Creators Dean Haspiel & Jay Lynch have created a pair of super-kids who have problems like any pair of siblings, which makes the story all the more fun. I've said this about the last two Toon Books I reviewed and it applies with this book as well: if you're looking to start kids on comics early, you can't go wrong with Toon Books. Perfect for that story before bedtime and completely kid safe. Recommended for the young and young at heart.
http://www.aintitcool.com/node/38171