This Saturday, March 15th, I will be participating in a panel at SPLAT! A Graphic Novel Symposium that will take place at the New York Center of Independent Publishing (NYCIP) in Manhattan.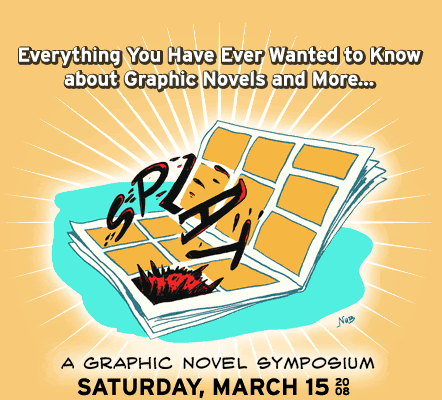 3:45 -­ 5:00 Webcomics: A Primer
Dean Haspiel
Raina Telgemeier
Richard Stevens
Ted Rall
Moderated by Colleen Venable
Webcomics offer creators a flexible medium with an 'infinite canvas' - your work doesn't have to fit into the consistent dimensions of a book. This allows veteran creators to enter a new world of possibility, free of the constraints of page limits. It also, perhaps even more importantly, opens the life of a comics artist to plenty of people who don't have the connections or artistic training to write for one of the big publishers ­ but who can draw a funny (or interesting, or beautiful, or angry) comic on the computer once or twice a week, and share their vision with the world!
For more info:
http://www.nycip.org/graphicnovelsymposium/panel.php
My good buddy/ex-roommate, Christian Urich [aka Cooly C of Tortured Soul aka Cowboy Johnny Christ], just completed a new song/video with my other buddy/filmmaker, Shannon Goldman. Check out it out.
http://www.youtube.com/watch?v=z1PHhgm1yGQ