In the shape of human
: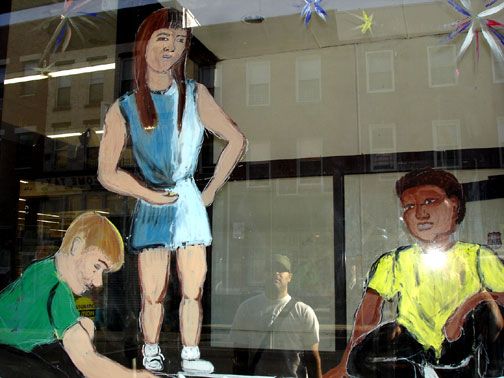 I have a pathological fear of mannequins. I can't explain why. Maybe it was an early childhood visit to a wax museum that scarred me? How about those green glowing monster hands trying to bust through a door in the Haunted Mansion ride at Walt Disney World? Maybe my Action Jackson action figures winked at me or my stuffed clown doll whispered something terribly mischievous? I. Don't. Know. There's something inherently evil about inanimate objects in the shape of human. I still freak out whenever I watch the horror film TOURIST TRAP.
(
Then why look at it, Dean?
Collapse
)