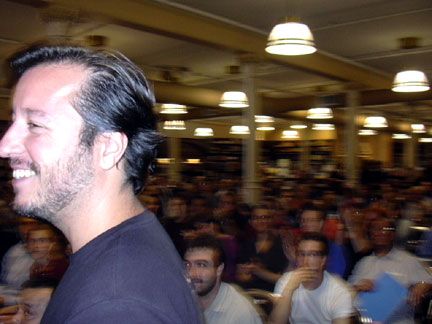 The Barnes & Noble signing for the release of THE QUITTER in Union Square, NYC, was phenomenal. There was an estimated attendance of approximately 350 people. That, coupled with great press and reviews in the past week, I felt...famous, and I'm still reeling in post-Quitter glitter. It was incredible to share this inauguration with my friends, colleagues, and family; especially my mother and my brother Mike, who is experiencing some serious hard times. It was critical to my heart and soul that he be there, whom I have dedicated THE QUITTER to. When Harvey and I first appeared and walked towards the stage, we were treated to thunderous applause and cheer. It threw me off my game and I was humbled for the rest of the evening.
digitante
wrote about it best in his account:
http://www.livejournal.com/users/digitante/47497.html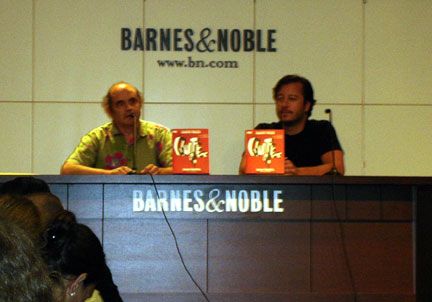 (
Earlier that day...with more PICTURES!
Collapse
)