SPX this weekend
: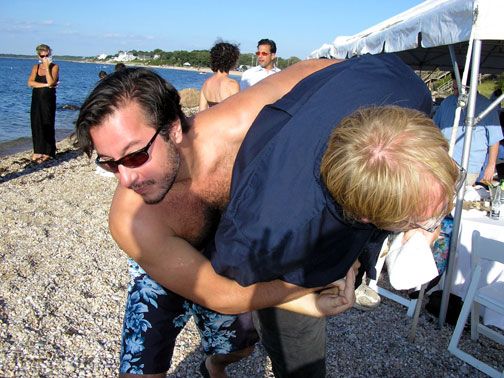 I'll be at SPX [Small Press Expo] in Bethesda, MD this weekend from Friday - thru - Sunday pig roast and softball game. I'll be skipping between
indymag
's Alternative Comics table [for those three people who don't own a copy of AIM TO DAZZLE or OPPOSABLE THUMBS] and sitting with SPX "guest of honor" Harvey Pekar to pimp the eventual onslaught of THE QUITTER, show off sneak-peeks of our latest collaborations for SPIN Magazine and THE ESCAPIST #8, and sign copies of AMERICAN SPLENDOR with
4_eyez
. If you attend SPX, be sure to swing by our "Visualizing American Splendor" panel!
Saturday / 3:30pm-4:30pm
VISUALIZING AMERICAN SPLENDOR - Harvey Pekar's American Splendor is a seminal series in comics history. Bridging the underground comix era and the contemporary graphic novel, while pioneering the autobiographical comics form, and branching off into media, American Splendor enjoys a unique place in both the culture of comics, and the literary world at large. Along the way Pekar has worked with a tremendous body of artists to bring his life stories to light. This panel gathers Pekar and collaborators Dean Haspiel, Josh Neufeld, and Ed Piskor for a discussion of Pekar's working methods and how each of them have contributed to bringing American Splendor to the comics page.
http://www.spxpo.com