Comic News Insider has their podcast "Episode 13: Post Comic Con," up and running. It's a hefty download. I'm interviewed towards the very end of the convention.
http://media1.libsyn.com/podcasts/cni/CNI13.mp3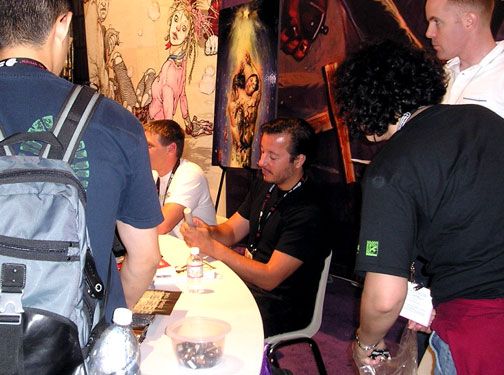 The 4th Rail's Randy Lander writes up a nice and appreciative piece on convention sketching:
http://www.thefourthrail.com/features/0705/randysketchbook2005.shtml
I must've done over 100 free sketches at SDCC. I came back home unable to draw. I'm reading lots of comix to get me gassed up for my Pekar/ESCAPIST story.