Feeling fat, old, and bald, I took my tired frame to the mirror and snapped a picture for evidence. I'll be 38 on May 31st and I'm feeling my age.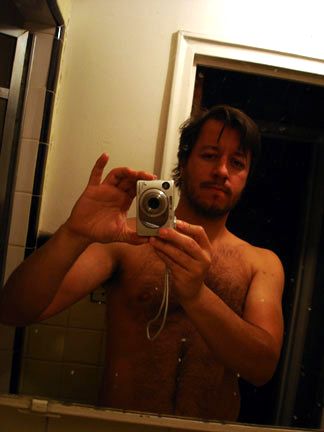 Meanwhile, I saw KLUTE, which was fantastic, and got inspired by the work of
bardot
to draw a 5-minute comic on the subway the other night:
(
See a dentist!
Collapse
)