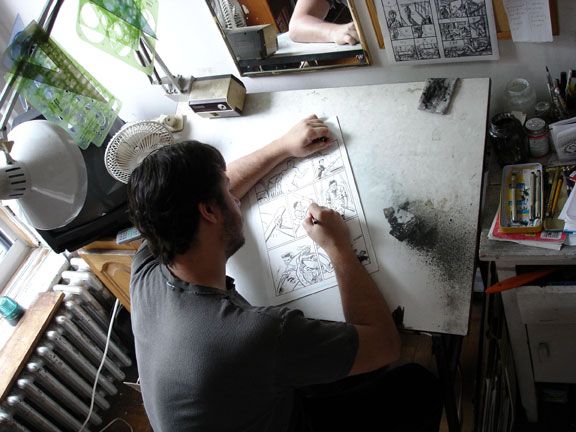 Come this Thursday, cartoonists Nick Bertozzi, Jessica Abel, Paul Pope, and I, are driving up to the Massachusetts Institute of Technology to talk about our experiences drawing comix and the NYC community. I've compiled 30-images for a digital slide show that will cover a brief overview of my career. My peers will do the same and then we'll talk shop and do a Q&A.
It was weird going through my mini-comix, my creator-owned independent fare, and my franchise work, and boiling it down to a minimized glossary of covers and splash pages. My work and interests prove nearly schizoid. I hope that's one of the reasons my comix might be interesting. I can hopscotch between genres while filtering the caboodle into one unique sensibility. I also snuck in a "process" piece that shows layouts to finishes. It's going to be a challenge figuring out a way to translate artistic expression into binary codes for the academics at M.I.T.
I look forward to the trip.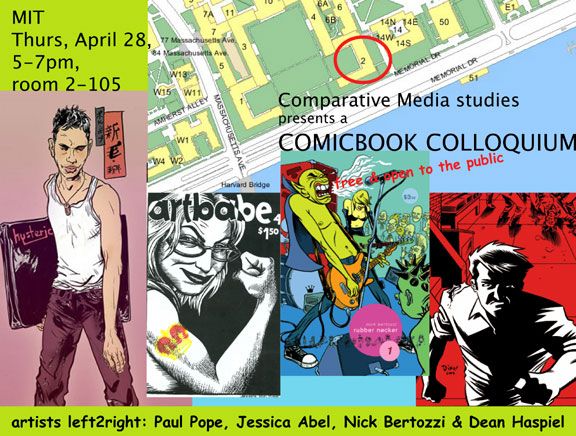 (
If compelled to swing by, here are the details and directions...
Collapse
)