Gang--
Thanks for all the props re: my article in Monday's METRO. That was very sweet of y'all to weigh in. I was especially pleased with the piece. Now, if only I'd crack a smile in my pix.
I got a call last Friday @6PM from Pete the art director at THE WASHINGTON CITY PAPER to illustrate an article over the weekend quick like. Pete told me about the story and we brainstormed. I came up with something different than he first imagined but he dug the concept. I know how incredibly difficult it is to convey an entire idea in one panel and/or represent a story in a single image, so, I was pleased with my solution.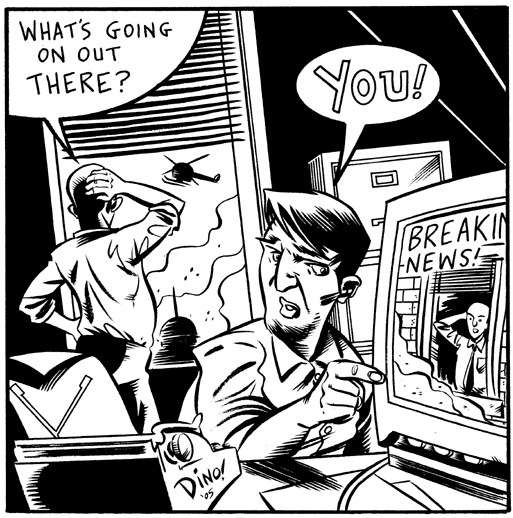 I drew this while listening to film director Philip Kaufman do commentary on his great version of INVASION OF THE BODY SNATCHERS.