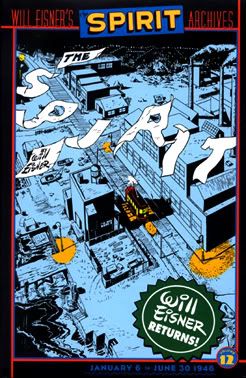 A little over four years ago, Dark Horse Comics editor, Diana Schutz, brought Will Eisner over to me when I was hawking my [then] latest Billy Dogma comic, BOY IN MY POCKET, at the Top Shelf table at SPX. Eisner was the special guest of honor and Di was showing him select cartoonists from the new crop. Eisner, a true pioneer of the form [and going strong -- producing steady graphic novels ever since A CONTRACT WITH GOD, THE DREAMER, etc.], Di knew he'd appreciate the tour. They had just come from a panel featuring Jeff [BONE] Smith and he mentioned KEYHOLE, a semi-auto-bio, two-man anthology by Josh Neufeld and I, as being one of his favorite modern comix. Eisner wanted to know more about this KEYHOLE and the people who made it.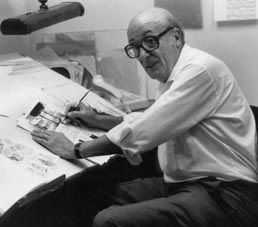 I shook hands with Will and he flipped through the pages of KEYHOLE and BILLY DOGMA. I was star struck. Standing before me was a legend. A comix god. If there are three names carved into a stone that represents the comix industry, Will Eisner is on that list [including Jack Kirby, and -- I'd hazard to guess the third]. After a few smiles and a quick study of my work, Will raised his Brooklyn born fist and cheered "You're the future of comics, kid!" Needless to admit, I was charged and humbled by his rally. I know I wasn't the only kid he cheered but he made you feel special and that you counted and that's the kind of tireless champion Will Eisner was. I've been coasting on his declaration ever since.
In 2002, I was nominated for an EISNER AWARD for "Talent Deserving of Wider Recognition." It hangs proudly above my art table.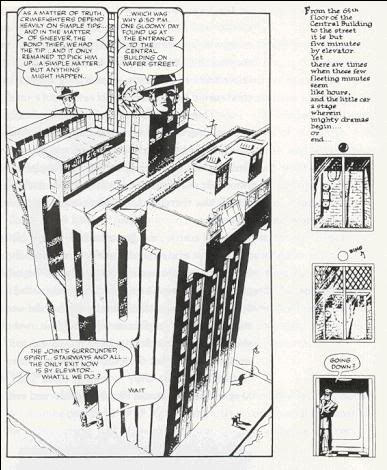 Last week, when I heard that Will had undergone quadruple bypass surgery, I wrote him a post card wishing him a rapid recovery and to "keep the spirit alive." This past Friday, while designing the cover for my latest 2-man anthology [with Scott Morse] AS BIG AS EARTH, I employed an old Eisner trick wherein you incorporate the logo or title into the artwork, like all those now infamous Sunday SPIRIT comics Eisner and company produced during World War 2 and beyond.
Will Eisner's graphic impact and infectious joy for the medium will forever steer me. Thank you, Will.
Rest in peace.
Related News:
http://www.newsarama.com/pages/Eisner.htm