Never a huge fan of comedy, I pay to laugh on rare occasion. If I can choose horror over ha-ha, I will. A thriller over knee-slapper, I do. Something about the choke-hold of melodrama that captivates me more than the gasps of laughter. Yet, I recently realized comedy and drama employ similar tools and sense of pace. They both take a surgical amount of set-up and hold a pregnant beat before the reveal.
Growing up on BOZO THE CLOWN, SESAME STREET, and ZOOM [the banal stuff that splits toddlers sides while "edutaining"], I wouldn't come to intelligently appreciate funny television until later when I was privy to I LOVE LUCY and the perfect seven years of THE MARY TYLER MOORE SHOW. I clearly remember my very first adult comedy experience. I was sitting Indian style in Trevor Clark's living room with a few high school pals and
eyehawk
. They being upper west side kids like me but living in the projects on Amsterdam Avenue, unlike me, their parents gave their latch-key children an electronic baby-sitter called Cable TV. MTV was their "Live at Five" news and HBO was their "4:30 Movie" -- 24-hours a day. Shit, I still remember some network television signing off and going to static, usually after late night repeats of STAR TREK, THE TWILITE ZONE, or THE HONEYMOONERS. Anyhow, I'd hang out at their apartments for Atari games and Cable TV. We got wind that SATURDAY NIGHT LIVE'S' Eddie Murphy was performing his first comedy special. It was dubbed DELIRIOUS. We had no idea what we were in for.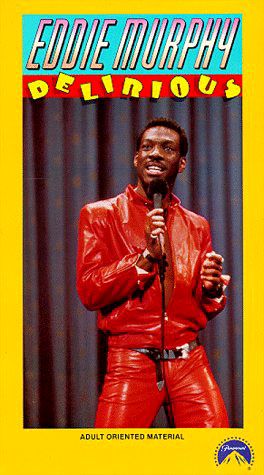 I don't think I'd ever laughed harder or felt more guilty for what I was laughing at until Eddie Murphy performed comedic jihad on my 16-year old brain in 1983. I had never heard of, or much less thought of, some of the scatological filth and blasphemy that emitted from Murphy's mouth. The funniest thing I'd seen up to that point was Woody Allan's BANANAS, and TAKE THE MONEY AND RUN, or Mel Brooks' THE PRODUCERS, BLAZING SADDLES, and YOUNG FRANKENSTEIN, or Richard Rush's FREEBIE AND THE BEAN, or Arthur Hiller's THE IN-LAWS, and, of course, the disaster movie parody: AIRPLANE. Murphy took Richard Pryor's "silver streak" crown, and made himself king of comedy for the 80s. I would come to learn of Pryor's true genius years later via his one-man show albums and a little known feature film gem called BLUE COLLAR, directed by Paul Schrader [the guy who wrote Scorcesi's TAXI DRIVER].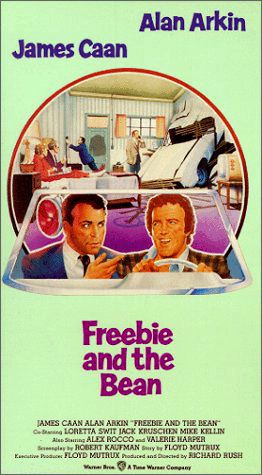 And, even though Eddie Murphy changed the way I thought about humor, DELIRIOUS didn't make me want to pursue comedy. Hell, maybe it scared me? Instead, John Byrne's neo-Kirby homage to THE FANTASTIC FOUR, Frank Miller's crime noir take of DAREDEVIL, and Howard Chaykin's AMERICAN FLAGG!, kept me steeped elbow deep in the melodramatic camp of comic book meta-fiction, to ever ping my funny-bone radar. As far as I was concerned, those 69-monumental DELIRIOUS minutes were the be all end all of comedy. 'Nuff said.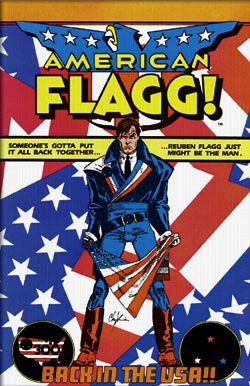 That is, until cartoonist/pal Bob Fingerman introduced me to MR. SHOW, which showcased interlaced skits by the hilarious duo of David Cross and Bob Odenkirk. Besides bringing the new funny, MR. SHOW kick-started the careers of Jack Black, Sarah Silverman, and Brian Posehn. MR. SHOW hit a unique note for the chosen few and was destined to never make its place in the mainstream. It was that good.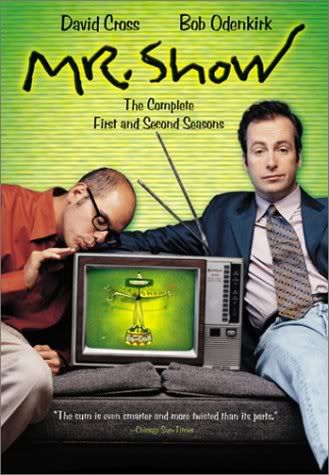 In semi-seeking out that particular brand of social and scatological humor, I was turned on to the late Bill Hicks yet turned off by the loud Chris Rock. David Chappelle spun a darned funny doo-doo joke but it was Patton Oswalt that slayed me. Bob Fingerman, my resident connoisseur of comedy, got me hip to Oswalt's square a couple of years ago when he invited me to a COMEDY CENTRAL taping, where I met Patton after the show and we talked comic book shoppe. Turns out he's a big comix geek and I mailed him a bunch of my books. The past couple of San Diego Comicon's, I manage to bump into Oswalt and we always threaten to observe the Costume Contest together, but I always bail because that level of fandom always pushes the corners of my edge. Besides, I see it four-days in a row at the convention center from the comfortable barrier of my table and I doubt I could handle a concentration camp of it.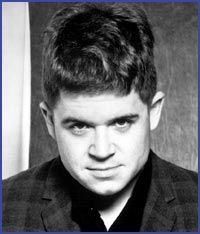 http://www.pattonoswalt.com/
Last Sunday night, Fingerman and some of our pals, were invited to the taping of Patton's one-hour COMEDY CENTRAL SPECIAL, where we got to bust our collective gut from a savage set of Patton's greatest hits, over half of which came from his debut album, FEELIN' KINDA PATTON, a work of comedic utopia. The packed audience housed the likes of Marvel publisher Joe Quesada, JUSTICE LEAGUE OF AMERICA editor Mike Carlin, GABAGOOL'S rawkus Chris Radtke and
mikedawsoncomic
, and BOX OFFICE POISON'S Alex Robinson. DC editor, Nachie Castro, made a fool of himself on stage, proving that not all black men have inherent rhythm. At least he didn't lose his dance contest to the pregnant lady. That's another story.
At the after-party, I thanked Patton for his comedy and for supporting Alternative Comics at a time when
indymag
company was in dire need. We talked about possibly collaborating on a comic book about midgets and then I called it a night when Carlin and Fletch kindly gave me a ride back home to Carroll Gardens where I hit the sack sated by a bounty of humor. The next morning, I ordered a bunch of comedy. This stuff is funny.