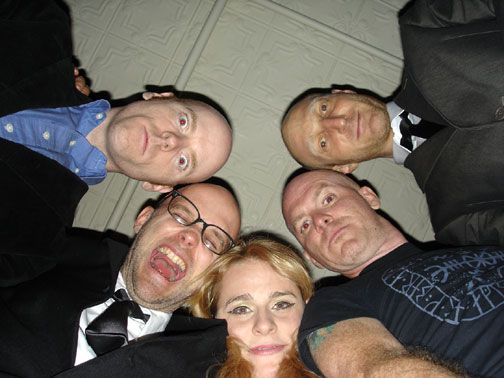 [Albert Cadabra, Moby, Miss Saturn, Mr. Elemental, & Jonathan Ames]

After a day struggling through AMERICAN SPLENDOR layouts and an IMMORTAL plot jam session while listening to The Carpenter's and Prince's new album 3121,
dangoldman and I met up with his girl, Lilli, and my pal Eric, at Mo Pitkin's in the east village for dinner and a show. SBX joined us soon thereafter and we munched southern cooked grub. I encouraged
dangoldman to order the Mo Burger which furnished a smear of chopped liver, fried onions, and an egg on top of a burger in a bun. The perfect hangover meal only we were just starting to drink! It was Jonathan Ames' birthday [as well as my mom's, Happy Birthday Mama!] and he swung by the booth to slap high fives before preparing for his variety show with Moby, upstairs. Ames was kind enough to reserve a table for me and my friends and we sat up near the front for the entire spectacle which hosted 90-minutes of great comedy, exotic hoola-hooping, music, puppets, human sound effects, angry magic, and the bizarre life dance of Mangina and Valmonte Sprout.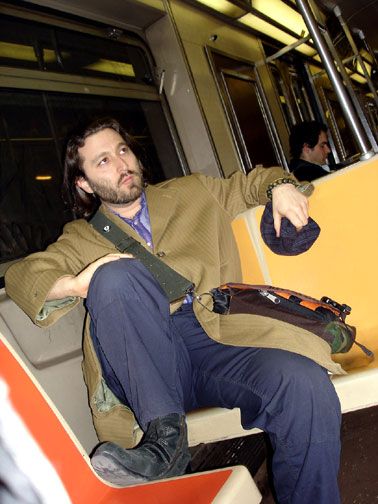 [
dangoldman on the F-train to Manhattan]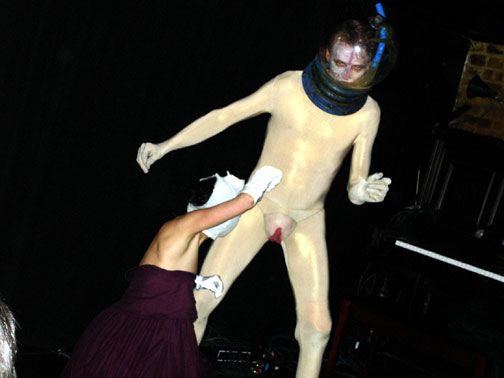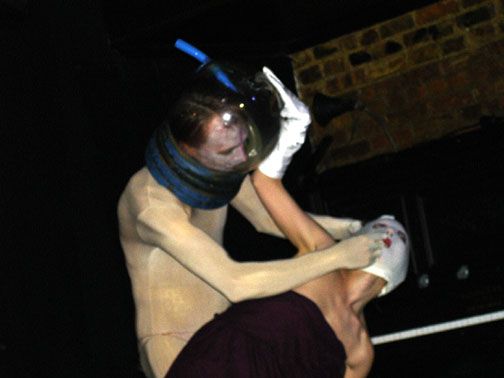 [The Mangina & Valmonte Sprout dance their dance electric]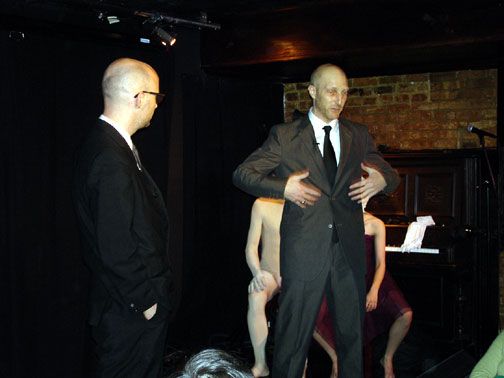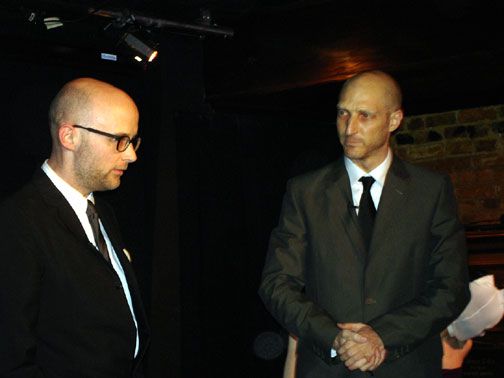 [Masters of Ceremony: Moby & Ames]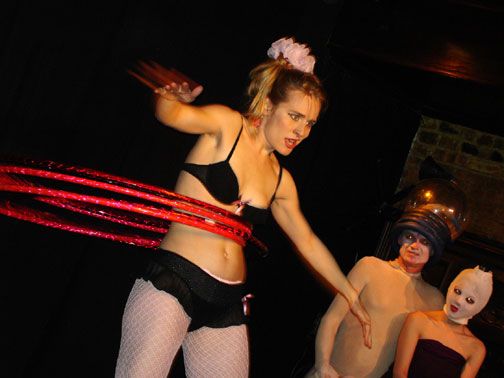 [Miss Saturn hoops]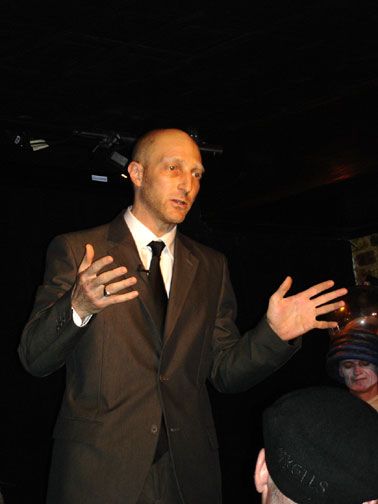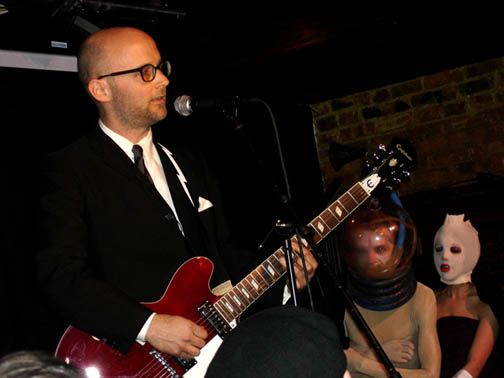 [Ames shares a story and Moby sings Lou Reed's "Satellite of Love"]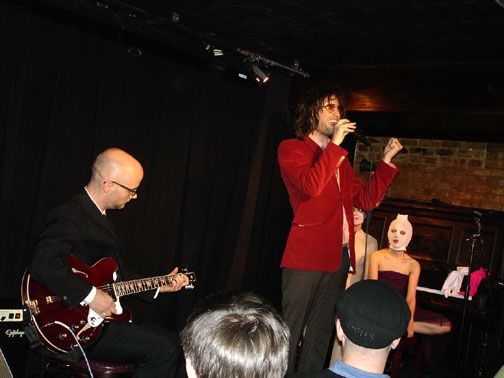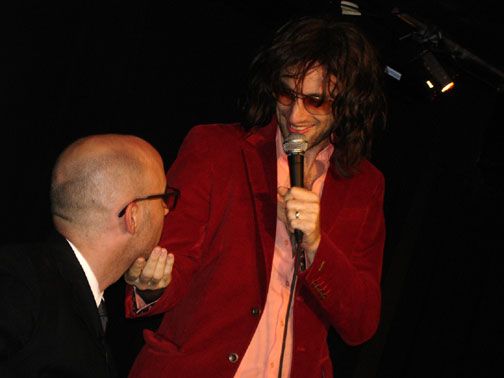 [Moby plays guitar for "International Superstar" Renee Risque]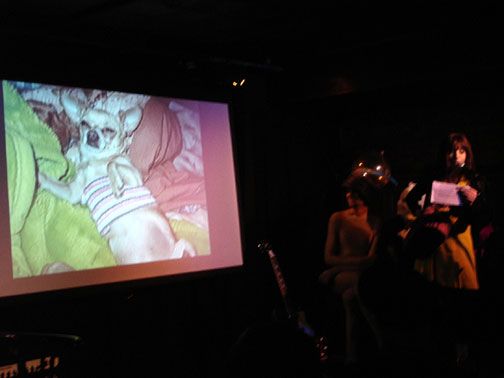 [Reverend Jen and Reverend Jen, Jr. -- elf-writer and muse]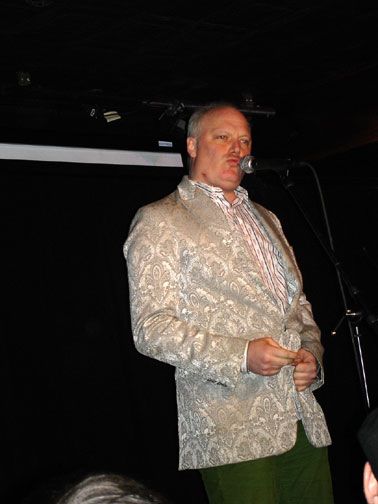 [Zero Boy gets to the root of Mars & Venus with the power of primal sound]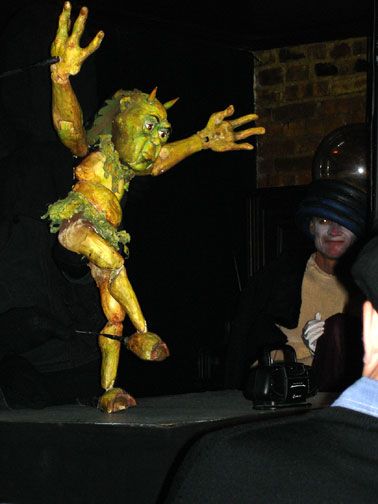 [Mongo of The Elementals does "The James Brown"]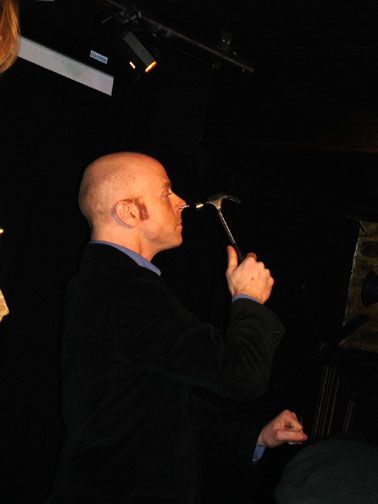 [Albert Cadabra makes magic with playing cards and nine inch nails up his nose]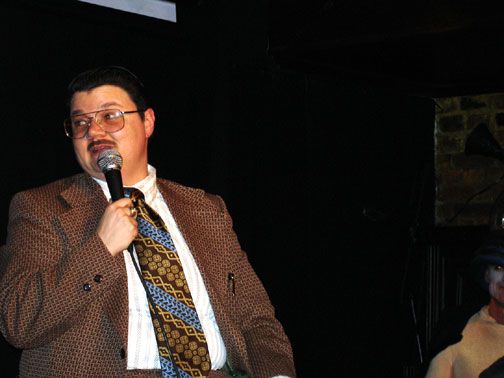 [The broken heart of Murray Hill]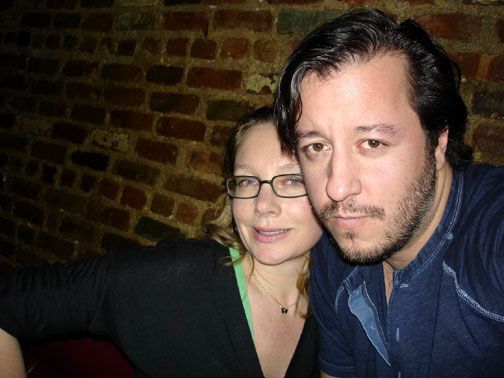 [SBX and Me!]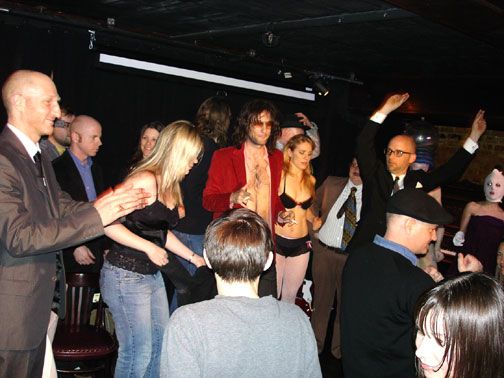 [Disco Party for Ames' Birthday!]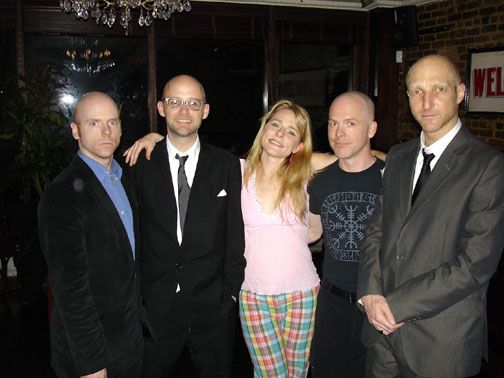 [Albert Cadabra, Moby, Miss Saturn, Mr. Elemental, & Jonathan Ames]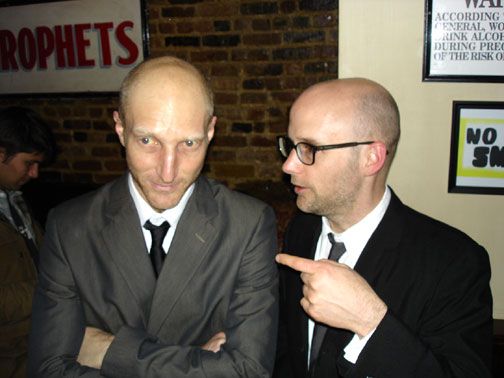 [Ames & Moby -- a job well done]