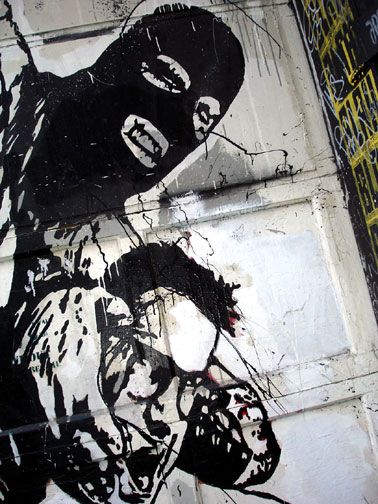 Despite concern for my compromised knee, SBX and I were inspired to visit the lower east side of Manhattan last Saturday afternoon to hobble around one of our old stomping grounds -- a place we rarely occasion now that I'm holed up in my Carroll Gardens studio divining comix for the 21st Century and SBX is book packaging in Park Slope.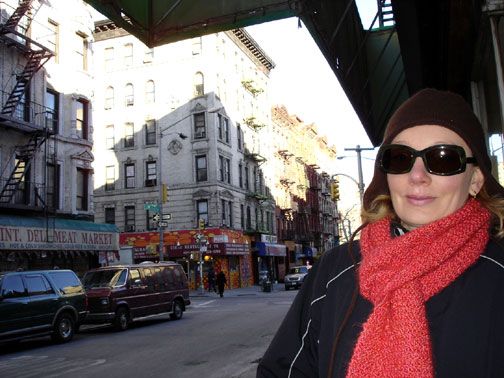 We got off the F-train at Delancy and walked towards Rivington where SBX sought one of her first apartments in America. ABC No Rio [a community based art center] was stationed across the street, hopping with activity. Art covers the walls and litters the streets, making the neighborhood a visual war of clashing concepts. I forgot how stimulating the lower east side is.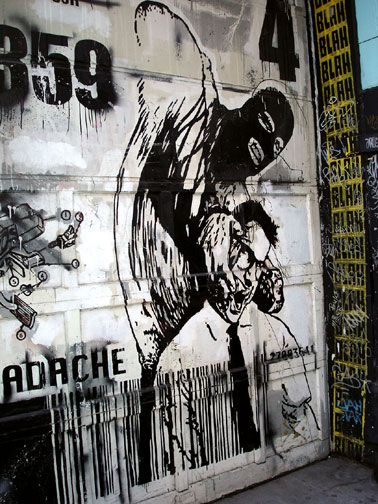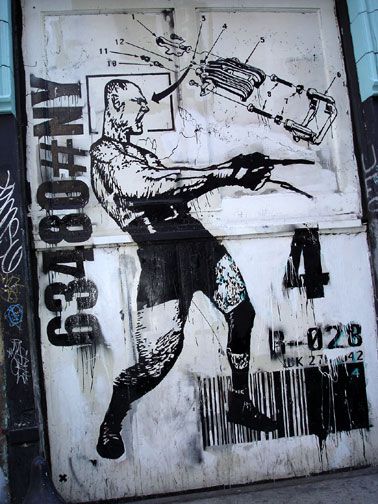 Desire for caffeine had us inside Teany, a small cafe once owned by Moby. SBX was excited by the hundred tea choices and vegan-oriented culinary.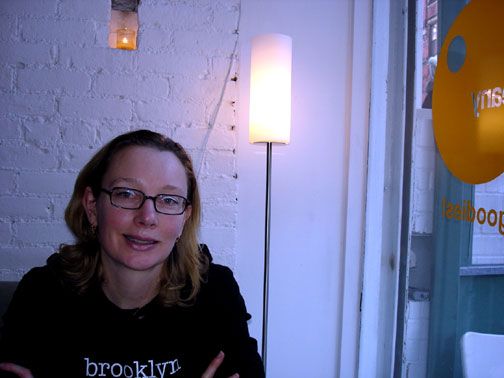 At first, I was put off by the menu but the scone was divine so I zipped my lips and reserved judgement for the store next door, Babes in Toyland, a sex shop SBX was curious to explore. But, before we could enter the house of ill repute, I was humbled by the catastrophe of a different house across the street -- a Synagogue in disrepair. The roof had collapsed, exposing the middle for any and all to view. I am not a religious man but I witnessed the gasps and horror of pedestrians who were shocked by the blasphemous assault. Many commented on its history and artifacts. It looked like a disaster set at Universal Studios.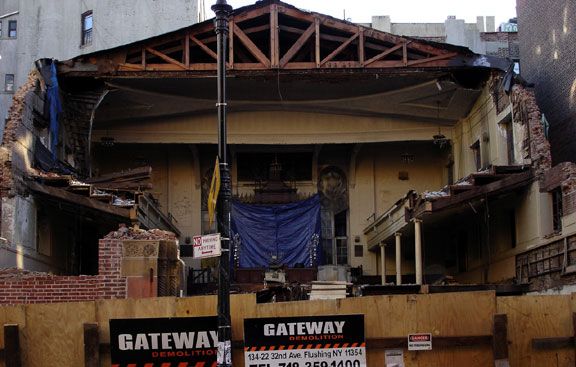 [SBX discovered this NY Times article:
http://www.nytimes.com/2006/03/07/nyregion/07synagogue.html?ex=1142398800&en=31995a18d430171b&ei=5070&emc=eta1]

It's funny what betrays me prude and I didn't think rubber ding-dongs would do the trick but, lo and behold, they do! Dub me a cave man but I don't buy into the service of electric friends, "rabbit" designed and/or otherwise, but I wanted to share a laugh with SBX who, twenty minutes later, purchased her very first porno movie! I tried to convince her she could score such fare for free on the internet or, at the very least, buy a flick made in the '70s [I've never seen BEHIND THE GREEN DOOR], but the selection was minimal and expert advice pointed her towards a Candida Royale produced movie which is often no better than the softcore porn one might find on their "Spice" channel. Then again, most porn is stupid and so really, it was more for the naughty kitsch factor than anything else.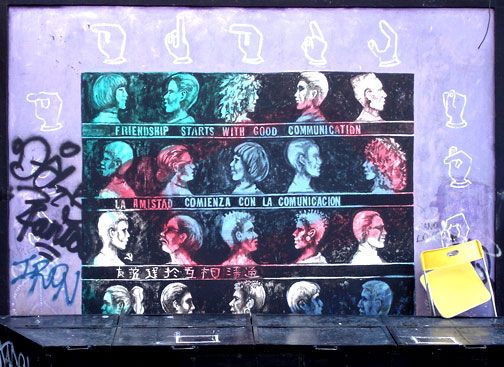 Cinematic rocket in SBX's pocket, we split for CAKE SHOP off Ludlow where Andy [the owner and my across-the-street neighbor] and I discussed the possibility of throwing an
act_i_vate party and he was into it. SBX bought me a sausage roll and we were off towards Houston street where
red_letter_days came screaming out of new Brazilian restaurant next to 2A, a vintage bar SBX used to get her drunk on back in the day.
red_letter_days invited us into the restaurant for a celebratory glass of champagne and we caught up on our headlines. In search of a dinner place, SBX and I roamed Avenue A, shopped, and shared old romance stories. My knee couldn't handle the pain anymore so we settled on fine dining at a cozy French restaurant before heading back to Brooklyn.