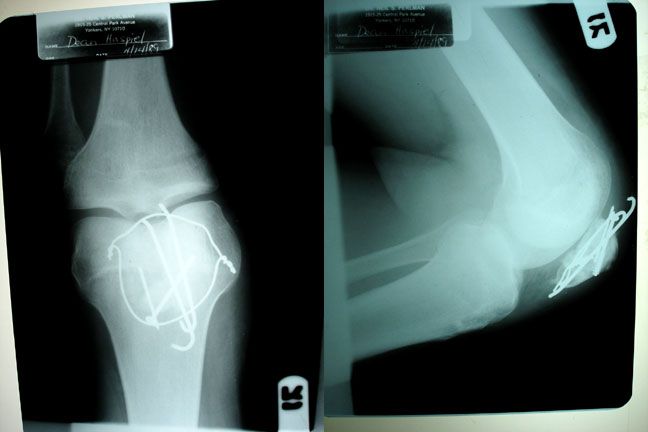 [x-ray displaying hardware used to re-engineer my right knee, circa 1989]

I live in Brooklyn, NY. I'm a freelance cartoonist/illustrator. I'm 38 going on 39. I don't have health insurance. 5-months after I turned 21-years old, I fell off a three-story building. I was only in mid-air one story but I had the gravity of two-stories pushing me rapidly towards concrete earth where I broke both my legs; shattering my right knee and splintering my left heel, tearing ligaments in both my left ankle and right drawing hand. I suffered greatly, humbled even more by my experience in a wheelchair and crutches for many months and, to this day, I experience dull to acute pain in compromised areas of my legs [and various sections of my body]. I've done comix about my magnetism for accidents and I have yet to artistically account for all my physical tomfoolery. Maybe this is why I lean towards drawing action where things fall and break and pick right back up rather than illustrate the subtleties of life?

A little while ago, my leg jerked in pain and I found myself splayed out on the floor grabbing my bad knee. It felt as if a demon made from electric cables was trying to excavate itself from beneath my patella like a nuclear Charlie Horse. I bit the bullet and waited it out. These spasms happened several times later until it finally manifested into a state of something permanent. Perhaps it was the excitement and whiskey from last weekends NY Comicon that allowed me to limp forthright but come Monday I was a categorical mess. Currently, I find it difficult to walk and sleep and the pain keeps constant reminder like an angry egg timer that goes BOOM rather than go ding.

All this to ask: can you, my LJ friends, give a battered cartoonist who'd rather spend his hard-earned pennies on comix and DVDs, some sound advice for local and affordable freelancers heath insurance? Thankfully, SBX and my mother have already weighed in but does anyone know a good knee doctor in Brooklyn or Manhattan?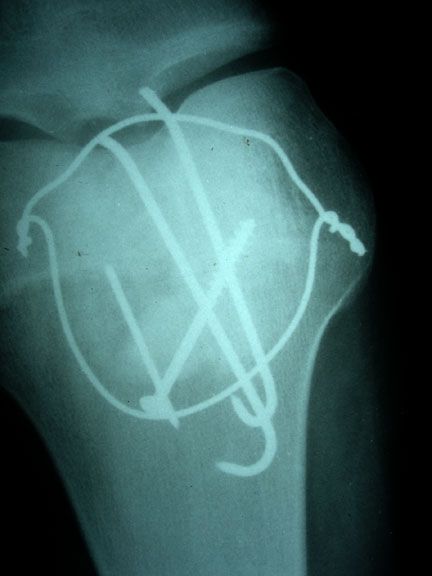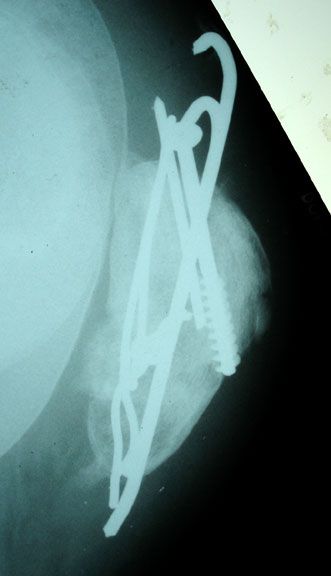 The hardware was surgically removed a few years after they had popped through my skin. Apparently, my body rejected the foreign objects once my knee adopted back to my natural born ligaments and tissue.