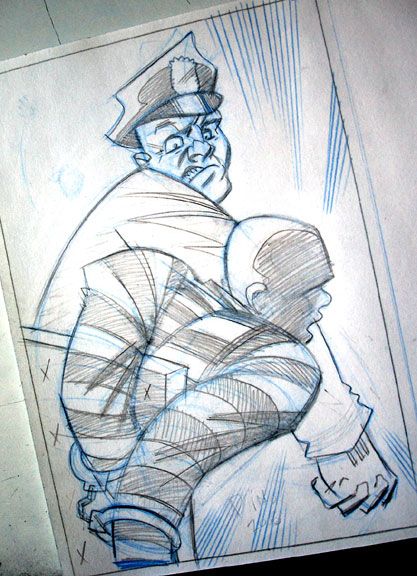 My right, busted knee gave out [again] last night. Something in the middle, a cap [?], a ligament [?], SOMETHING popped out and to the side, and I hobbled to the subway station with the aid of
dangoldman. We were running late to SOHO HOUSE, a fancy screening room in the meat packing district of Manhattan where my friend Holle was screening a private show of BUGCRUSH, a short film she edited that won a recent prize at SUNDANCE. We arrive to the top steps of the Carroll Street subway station in Brooklyn when, suddenly,
dangoldman's ankle gives out and he grabs the railing in pain and slumps. I thought he was pulling my leg [forgive the pun] but it was no joke. There was an eerie moment of kismet and we both sat on the steps nursing our poor injuries as the rumble of an F-train came and went. Turns out,
dangoldman tore both his ankle ligaments when he was young[er] and walked with braces for little awhile. He hadn't twisted his legs in years. A few sober minutes later, we managed to get onto the F-train and take it to 14th street while consoling each other. As we bit the bullet and limped to the festivities, taking three times as long to cross a city sidewalk than usual, we came upon a hip-hop video being shot in front of NELL's, an old school nightclub. No time to wait for the shot to complete as gangsters swaggered from their million dollar cars with their million dollar girls to the nightclub entrance,
dangoldman and I hobbled our crippled selves around the side of the cars sans gold canes, adding NYC color to the farce of thug life.