Sometimes I'm asked "What is comix?" The only confident answer I can give is by example. So, whenever I'm asked "What is comix?", I turn to the perennials or whatever tickles my fancy that day. This is the stuff we're trying to do at
act_i_vate.

However, this past week, our sister rival,
de_act_i_vate, has come to house the fresh stylings of
eeriemusic,
bobo_dreams, and
siliconneedle, thus far. All good and exciting stuff where each cartoonist plays with format, pushing the comix form into the cyber-sphere. However, it's
siliconneedle's SPACE SUCKS that has me in a tizzy -- reminding me what it's like to discover great new raw comix all over again.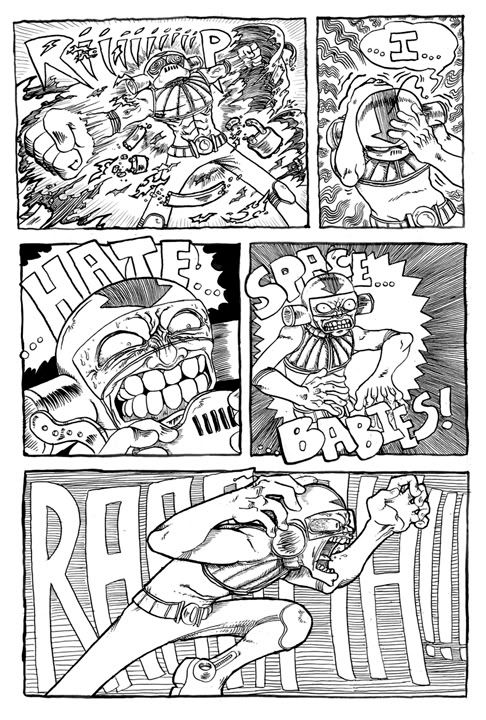 SPACE SUCKS
Part 1: http://community.livejournal.com/de_act_i_vate/5340.html
Part 2: http://community.livejournal.com/de_act_i_vate/5955.html
Part 3: http://community.livejournal.com/de_act_i_vate/6718.html