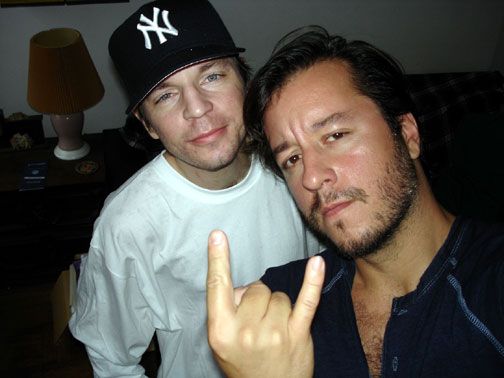 [Mike and Dean. October 7th, 2005. Our last picture together.]

In some omniscient way, I knew when I flew my brother Mike down to NYC for the big Barnes & Noble bash for THE QUITTER, the graphic novel I dedicated to him, that I was saying goodbye. He rallied to stay alive longer than he expected. His nerves were shot and his body was a wreck. He couldn't see so well anymore. It was so painful for him. He fought so hard. I talked to him a lot the last week. We had one lucid, late night conversation that lasted 48-minutes. We talked more about life and our feelings about stuff than we had in the past 15-years. I'll never forget it. When he didn't pick up the phone on Tuesday, I knew something was wrong.

I got the call yesterday from a cop in Des Moines, Iowa, from Mike's apartment. He died of complications from Diabetes. He was 37-years old.

I love you, Mike.