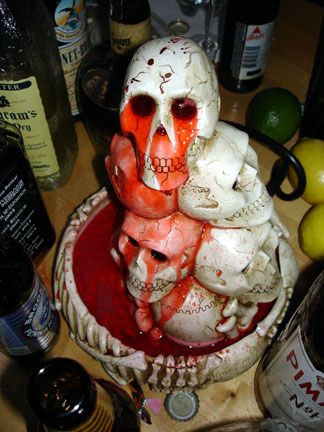 I skipped Halloween proper this year. Spent the day color toning 3pp of my super-noir comic for Speakeasy while
dangoldman swung by and worked in the corner on his portable set-up. We wound up grabbing a falafel for dinner and watching some of Spielberg's WAR OF THE WORLDS projected in Carroll Street park before heading back to my pad for some KOLCHAK - THE NIGHT STALKER.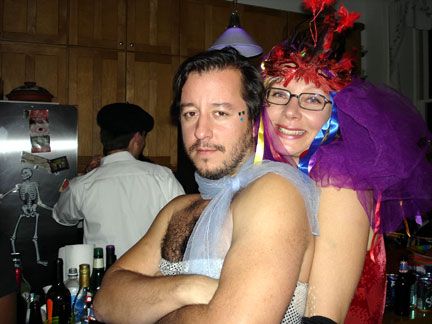 However, I did attend a Halloween party in Park Slope w/SBX after Bob Fingerman's fabulous Rocketship gallery launch on Saturday. The theme was Hollywood Babylon and I wasn't prepared. So, SBX pulled out a grab bag of her daughters costume stuff and she made me the bell of the ball.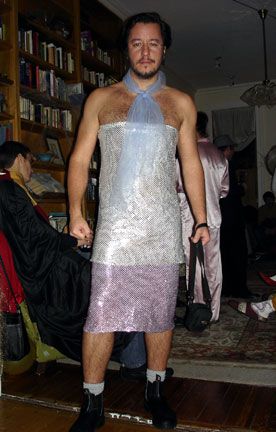 [Me in all my glitter glory.]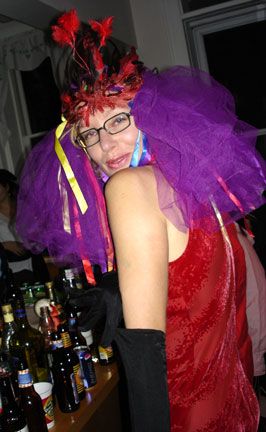 [SBX dressed up in voodoo glam gear]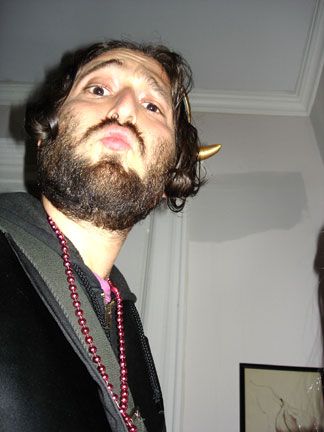 [
dangoldman is King of the Jews]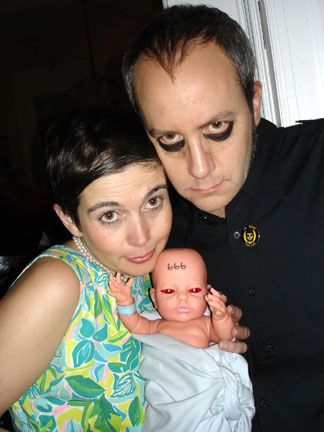 [
deuxchiens, Doug, and baby Satan]