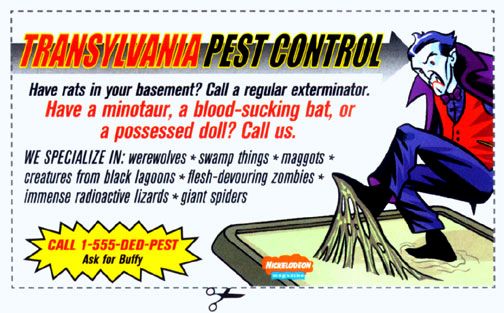 I received comp copies of the October issue of NICKELODEON MAGAZINE, which has the "Glue Trap Drac" business card illustration I did for their Halloween effort. As some of you may recall, I sparked a fun contest for the original illustration that got rejected [see: http://www.livejournal.com/users/man_size/128901.html].

Meanwhile, I'm near finished with the pencils for the 6pp comix insert and covers for comedian Mitch Fatel's new cd, SUPER RETARDO.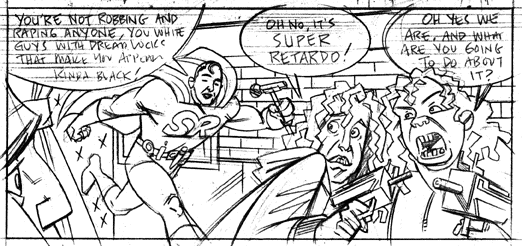 Tonite? I aim to visit Hope & Anchor early in Red Hook with SBX and her daughters so they can get their Karaoke on while I munch grub and sip whiskey and take it easy before this weekend of work and little play, which may include a few twirls at Rubulad on Saturday night. Come Sunday, @6pm, Jonathan Ames is reading at Barbes, 376 9th St. (corner of 6th Ave.) Park Slope, Brooklyn!