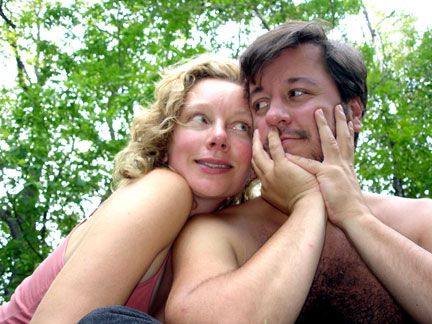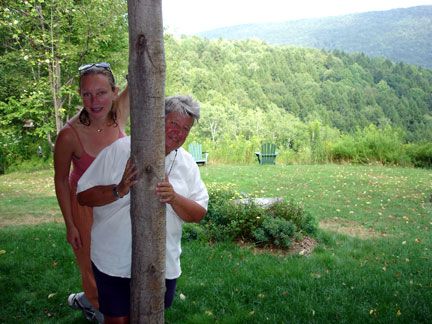 My 4-day vacation w/SBX up in the Catskills at my mother's house [aka
canadahollow] started by the public pool in Andes. I forced everyone in our party to jump off the diving board. Then, I took a nap.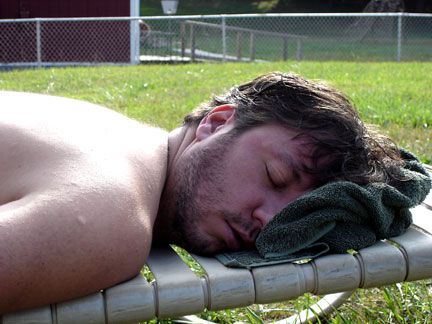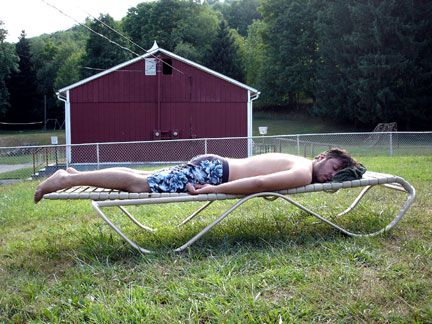 Later on, we drove to Delhi with my mother's good friends Barbara and Creighton [hailing from mom's early NYSCA days] and ate a fancy dinner.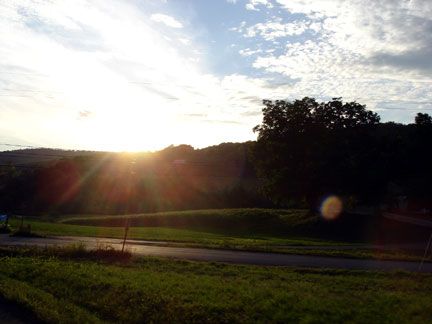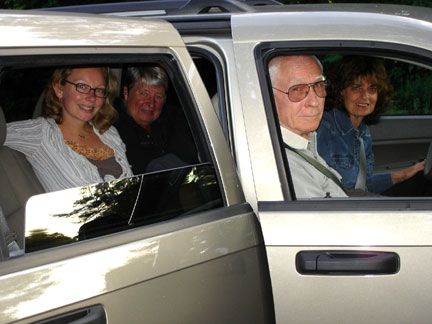 [SBX, Mom, Creighton, & Barbara]

That evening we took a soak in Mom's new hot tub and basked in the glory that is pure decadence sans permission and apology!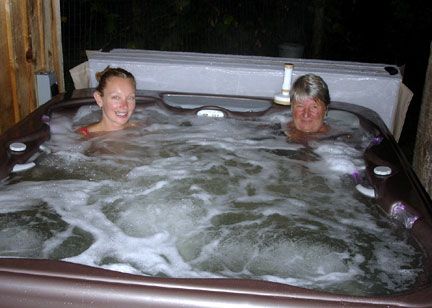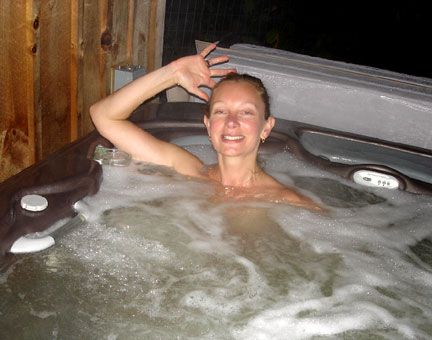 The next day we drove to the town of Walton where a huge fair, featuring tents filled with food/folk art/etc., theme park rides, live stock and contests, a grizzly man sitting in a parked refrigerator carving a cow made entirely from Land-O-Lakes butter, and a noxious demolition derby.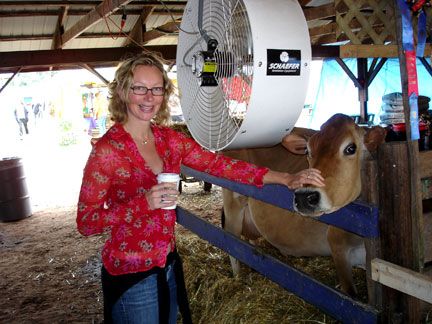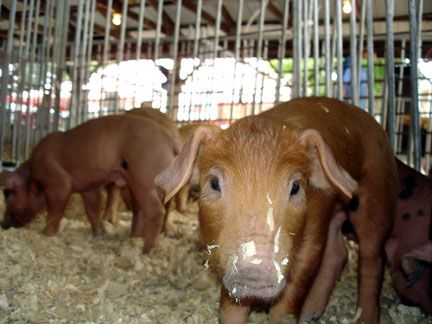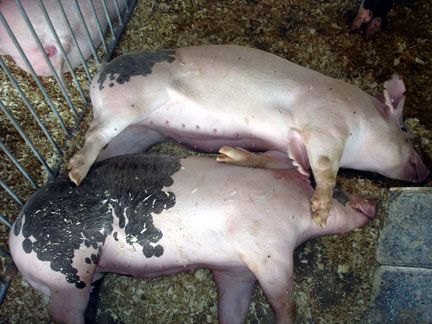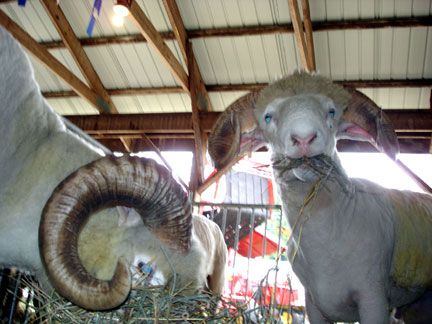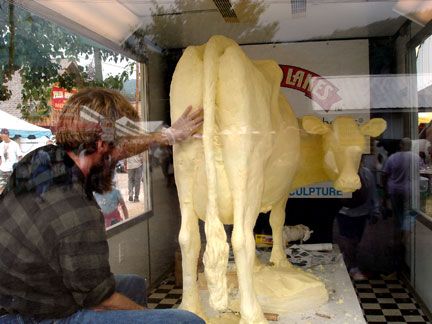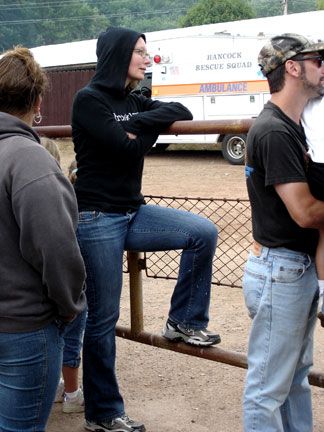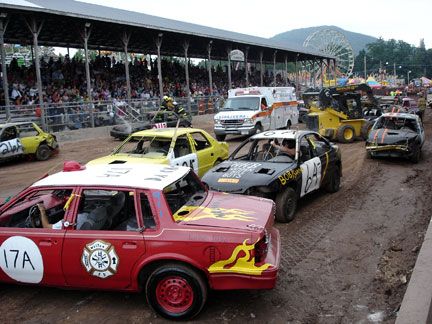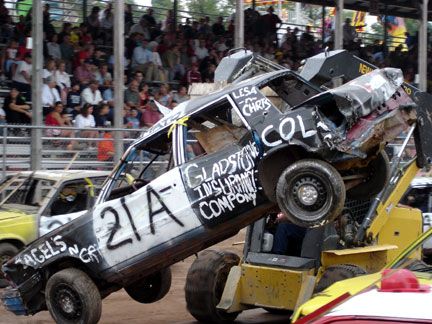 That evening, we grilled corn and meat and boiled pesto pasta for dinner with Bob Fingerman and his wife, Michele, who were visiting other friends in the adjacent town of Arkville.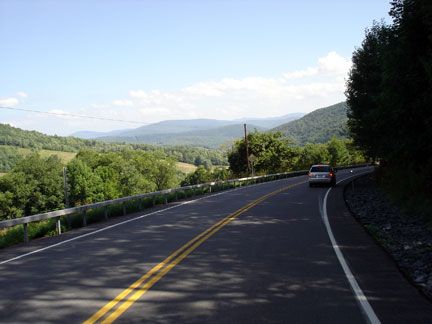 On Saturday we at breakfast at The Slow Down with Michele and wandered the town of Andes. That afternoon, SBX and I spent time with Inverna & Ali and talked about literature and art. Then, SBX grabbed me by the hand and we ran off into the woods of my mother's 23-acres.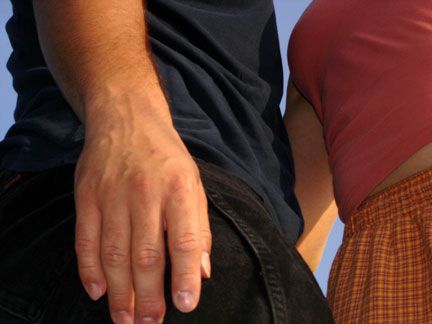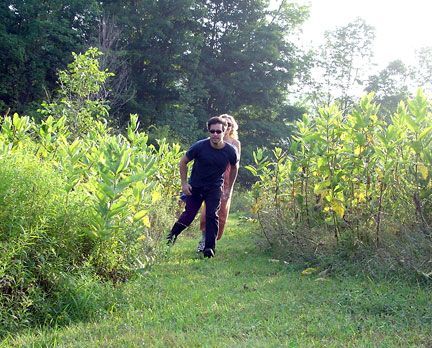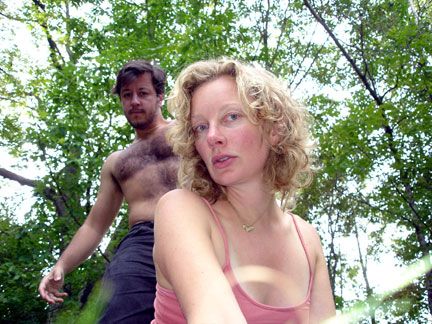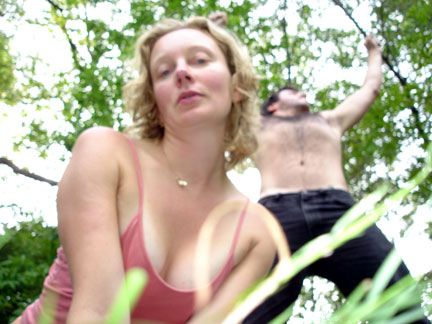 That evening, SBX and I attended the art opening at Zoe's art gallery, ate Mexican dinner at The Cantina, and watched Preston Sturges' 1942 masterpiece, SULLIVAN'S TRAVELS. Come Sunday, we took one more dip in the Andes pool where I read some of Andrew Vachss' THE GETAWAY MAN, and we were on the bus and back to Brooklyn before sunset.