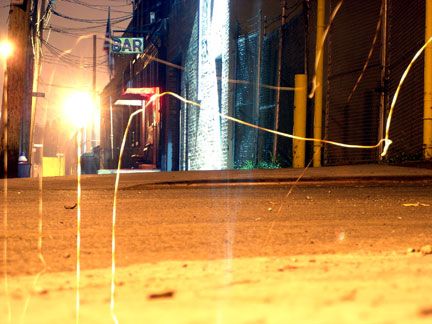 [the last bar at the end of the world]

Having slaved all Saturday at the art table and becoming steadily disgruntled, a plan to skip to Hope & Anchor in Red Hook for grub and song was hatched. SBX was desperate to get on the mic and I was happy to oblige. We rallied Heidi MacDonald, Eric Saul, my best friend
eyehawk and his wife, Marie, to join us. Among the many songs our party sang, SBX dedicated her version of "Ziggy Stardust" to me, and Heidi unfurled her operatic rendition of a classic from "Jesus Christ Superstar!" Yes, it was that kind of a night, which is why I had to get ghetto.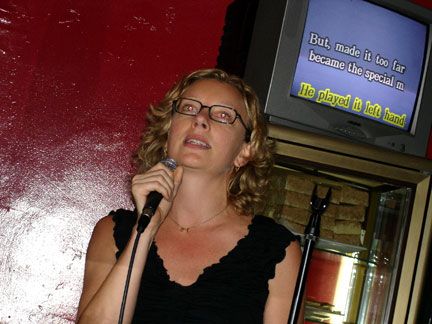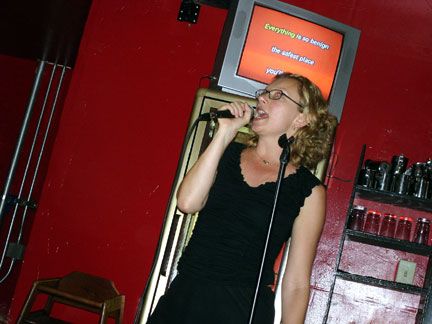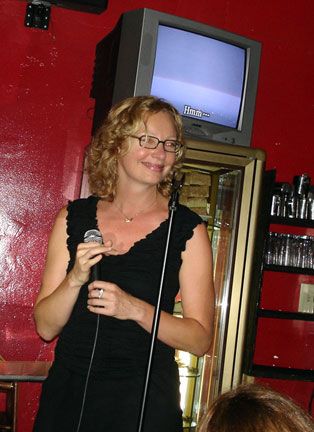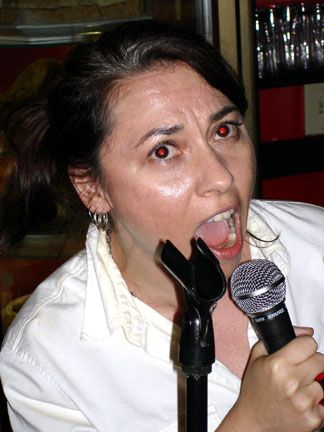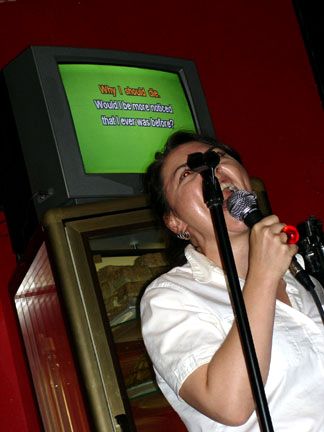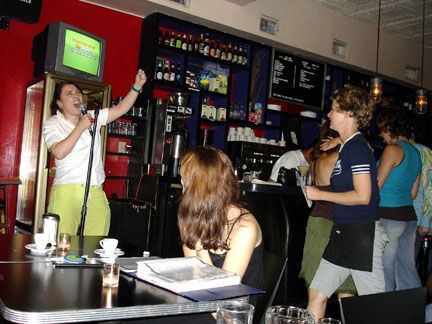 My very first vinyl record purchase was "Rapper's Delight" by The Sugarhill Gang. So, when I saw the that tune pop in the book, I knew I had to bust out a duet with
eyehawk and bury a Karaoke demon.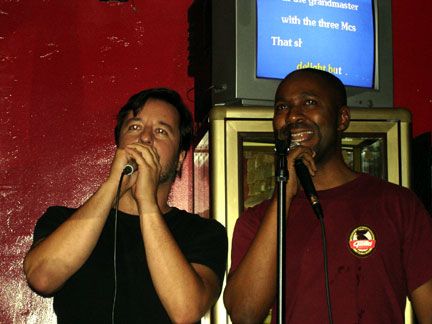 Heidi shot a few quick video clips that provide evidence and a shocking glimpse into, what I dub, the new American horror:
http://www.heidimacdonald.com/Karaoke/MVI_0690.AVI
http://www.heidimacdonald.com/Karaoke/MVI_0691.AVI
http://www.heidimacdonald.com/Karaoke/MVI_0692.AVI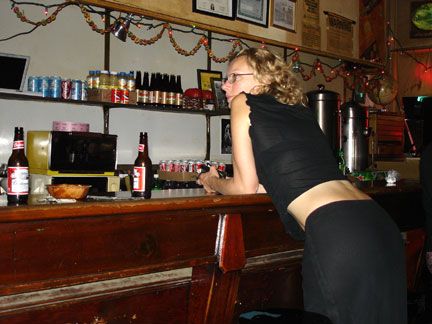 [SBX's glorious frame orders drinks at Sunny's]

After the ladies had their fun controlling the mic for half he evening, some of us treaded through the steamy heat over to Sunny's for a drink and then to Lillie's backyard tiki lounge for a night cap. SBX and I were so hot we rubbed each other's back with ice chips.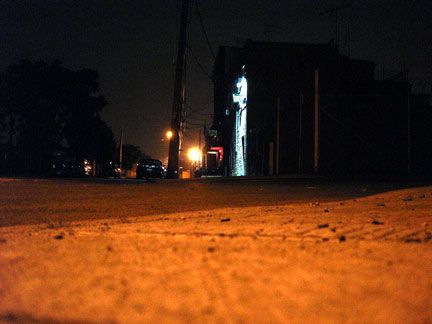 [Sunny's Bar in Red Hook]