After a 6-week vacation in the UK, Spain, and her terrorized London, SBX is back in town. She flew in late Monday night and I greeted the jet-lagged British amazon back at her digs. Just knowing she's a bike ride away or in the next room keeping busy or sleeping while I tear my hair out at the art table, makes a world of a difference. Her kids don't get back from their summer holiday until Labor Day and this time-out lets us focus on what we have, one on one.

THE WEDDING CRASHERS is a funny movie.

This weekend I'm inking the last 5pp of an unorthodox spandex story written by Harvey Pekar for the 8th issue of Michael Chabon's THE AMAZING ADVENTURES OF THE ESCAPIST, due out Nov. 9th from Dark Horse Comics. Then, I draw a 2pp rock-n-roll Pekar story for my friend Doug Brod at SPIN Magazine. After that, I'm illustrating the covers and insert comic for the new Mitch Fatel comedy album, SUPER RETARDO, coming out Xmas. Mitch hopes to debut it on CONAN O'BRIEN.

Congratulations to Jason Richards for the official store launch of
comicriot in Camp Hill, PA.

I have a few original graphic novel pitches into publishers with various authors attached, including one that I'd like to write & draw myself. Otherwise, SWAMP THING writer, Joshua Dysart, and I cooked up a pretty nifty CRIMSON AVENGER concept for DC Comics or Wildstorm. If that doesn't fly, we may pitch it as a creator-owned deal to another publisher. We're also hoping to cull and sell a SOLOMON GRUNDY story.
bclaymoore and I have a pitch percolating and I'm talking to Oni Press about doing something. So, stuff is brewing but I have no idea what my next paying gig will be come mid-September. Let's see what attention THE QUITTER yields when it drops October 5th.

Influenced by our luxurious Hyatt Hotel stay during the San Diego Comicon, my mother went a bought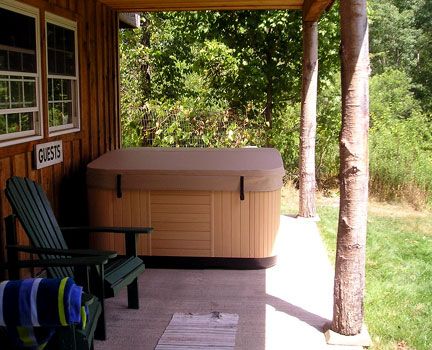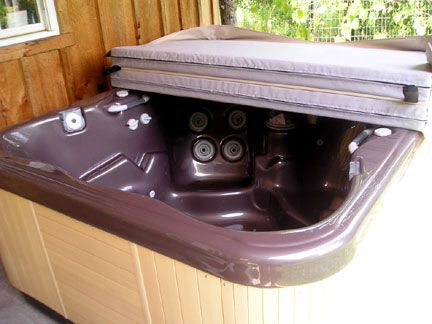 Come hell or high water I will be soaking in the hot and bubbly next week.