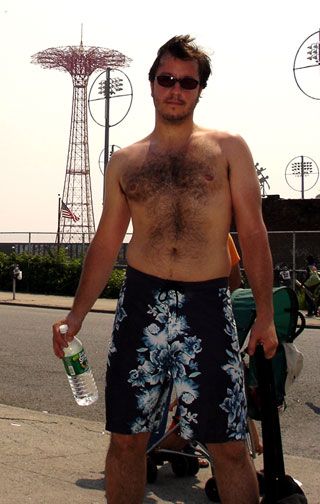 Can you believe it? I'm a native New Yorker, lived in Brooklyn the last 8-years, been to Coney Island countless number of times since I was old enough to be, and I've never witnessed the Mermaid Parade? SBX was having her annual block party but had to split for the afternoon to attend her final composting class. I helped set up her stoop sale and neighbors assemble their stuff before she split. I rallied my buddy Eric to ride bikes with me from Park Slope to Coney Island via Ocean Parkway where an express path lined with retired folks and Russians lead us straight to the boardwalk.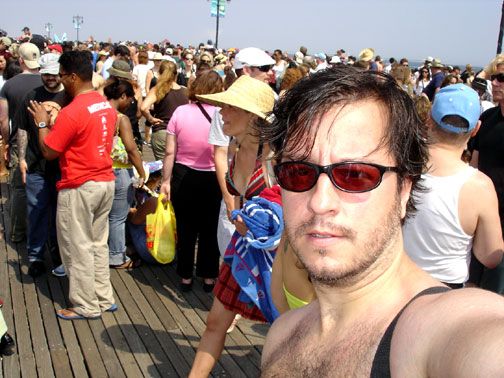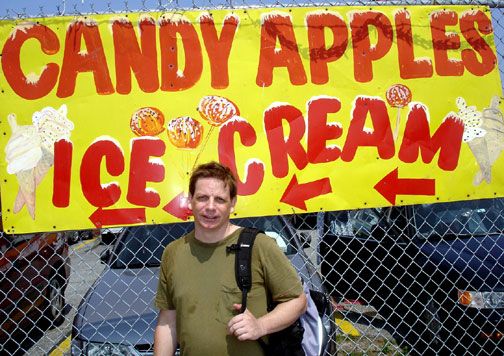 It was jam packed thick, hip to hip, full of people from every corner of earth. We never made it to the inner barricade of die-hard fans but we managed to see a lot and cheer the tassel clad mermaids of both genders. I caught a plastic purple beaded necklace in mid-air and took snapshots. I had an allergic reaction to the sun block Eric sprayed me with and my face got volcanic but I ate a spicy mustard slathered knish in Astro Land, anyway. It was a caustic spectacle well worth the bike ride. I was pleased to see
red_letter_days and
mollycrabapple shaking their money-makers in the parade. After a brief high-five to Heidi MacDonald and Matt Madden, Eric and I hauled ass back to the block party for roast pig, black bean dip, and marinated steak.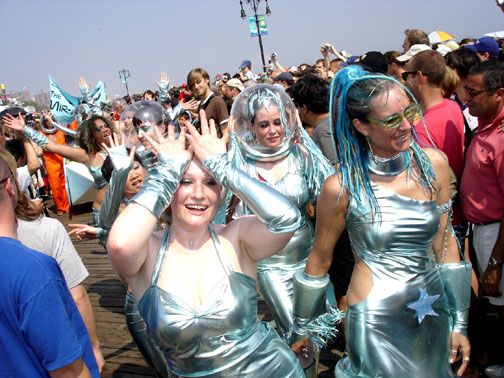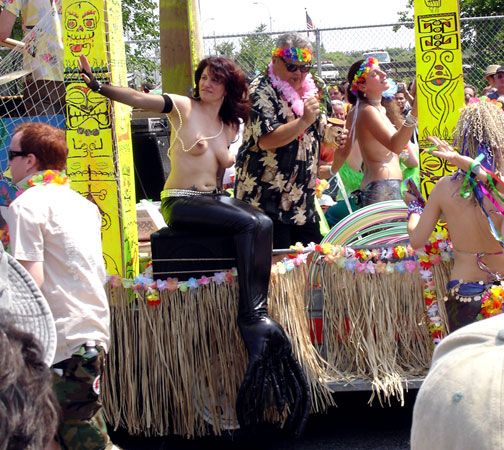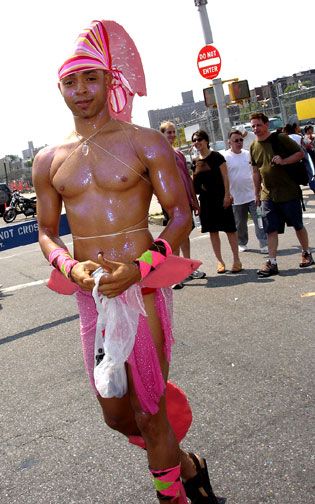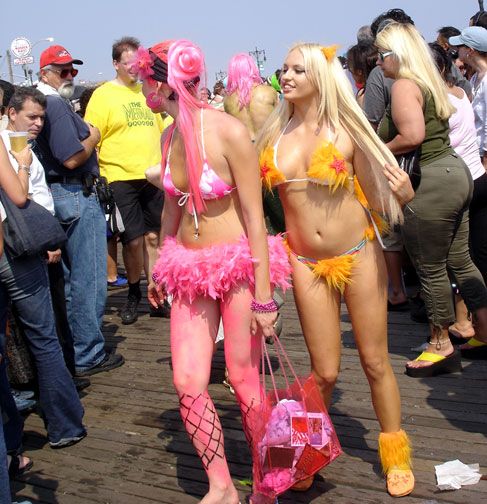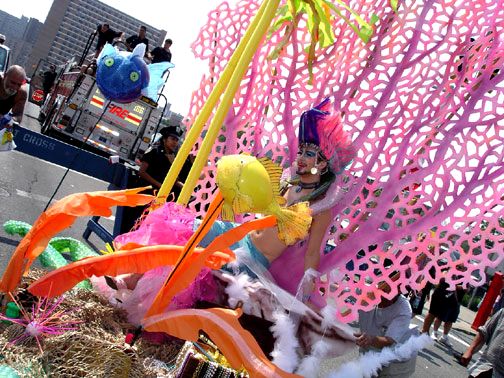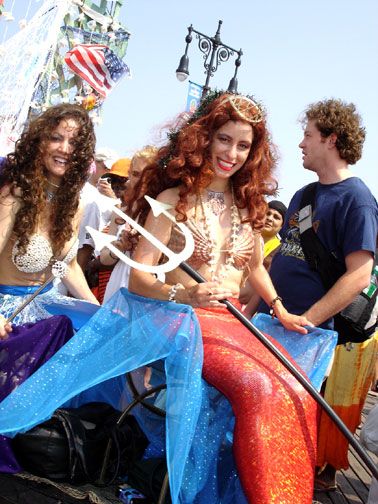 red_letter_days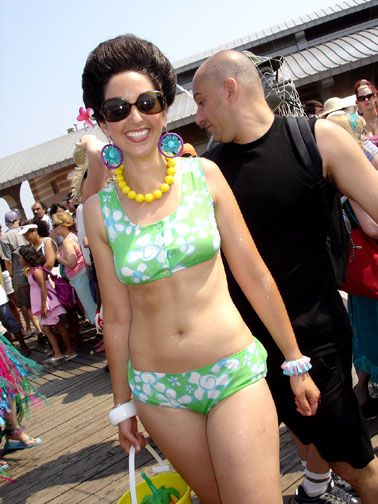 mollycrabapple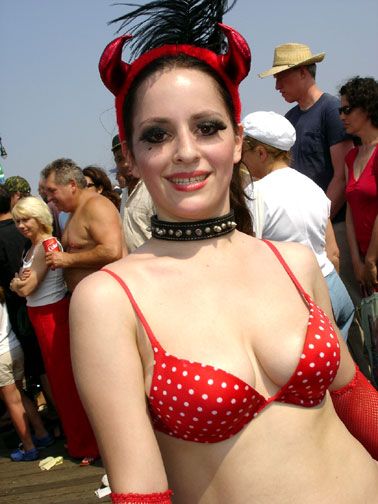 Coney Island Fonzie gave me his best boxer stare before I crushed his puny mitt.