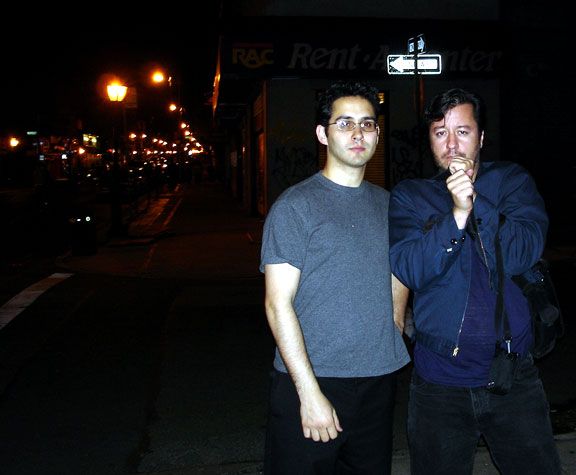 Late last night,
zegas snuck me into a Burlesque show at The Knitting Factory and kept a brother warm with whiskey while costumed chicks devised various ways to stagger the reveal of tits and ass.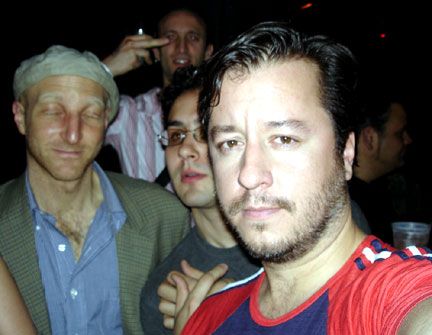 [Ames,
zegas, Dean, and some fuck-nut in the back flipping the bird -- had I known then what I know now, I would have brought the madness.]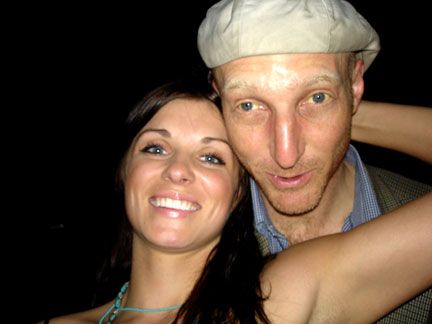 [Katy and Ames]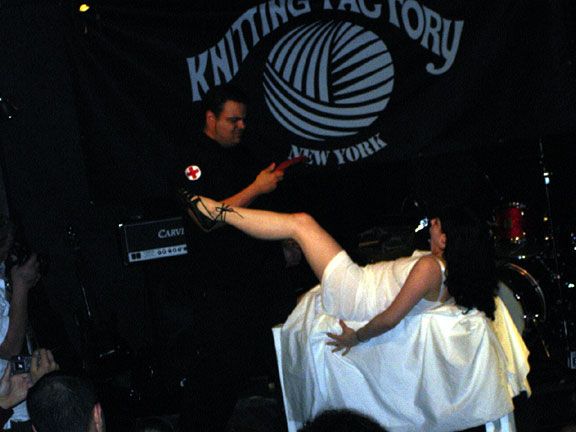 [
zegas's roommate Jason and their pal Cat, who crawled on stage with stomach spasms, alerted Jason "the paramedic" to assist in the birth of a kitty cat, among other David Lynchian sundries.]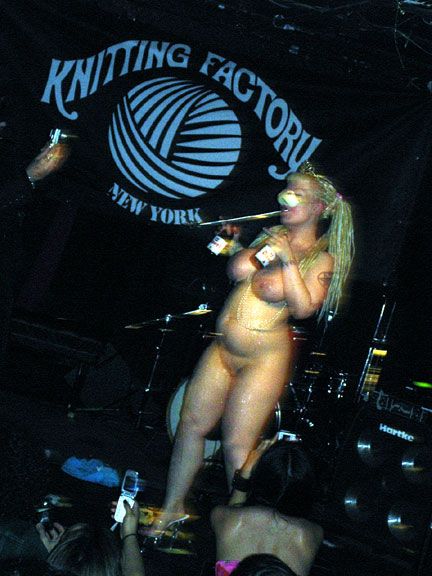 [a pig nosed woman poured beer on her naked body. Whoopdeedoo!]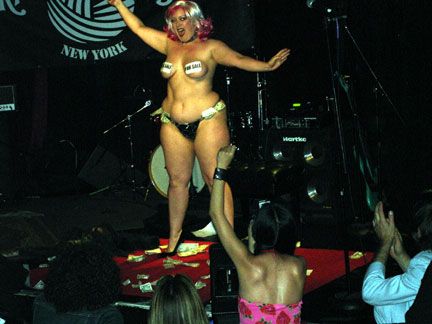 [Turns out Dirty Martini and I went to SUNY Purchase together. Her act was funny as she started off sad and destitute only to discover coins in the bottom of her shoe. Her excavation of fortune climaxed with a bushel of cash money dollar bills hidden about her nether regions.]

There were other Burlesque dancers, including the classic Nun turned Punk Rocker with tattoos and body piercing's, and the Amazonian MC could've used kneepads where a bra usually straps. A slew of short and skinny sailors that had what looked like pompons on their hats showed up drunk for the festival. I bumped into San Francisco cartoonist Justin Hall, and finally met the inimitable
ledank! Then, the cheesecake level rose as a porn star rock band went on stage and we split for Brooklyn.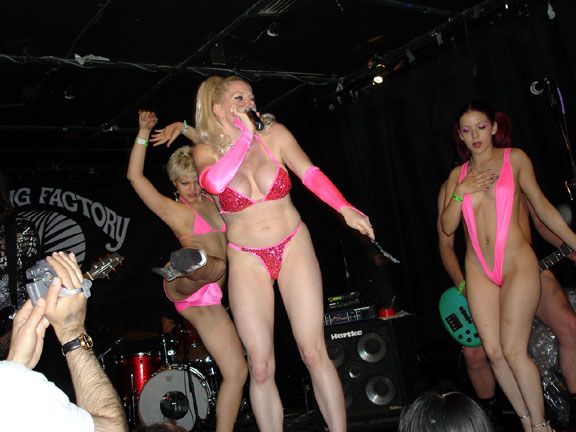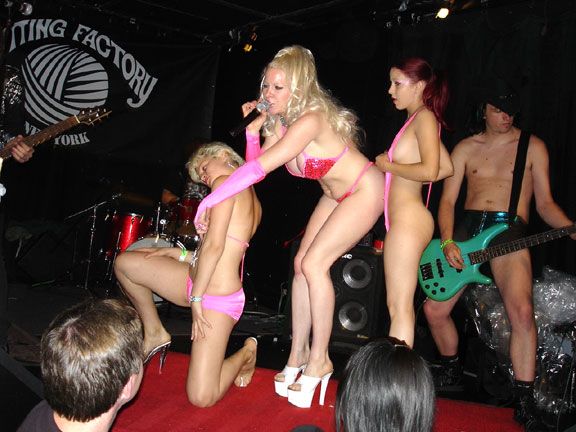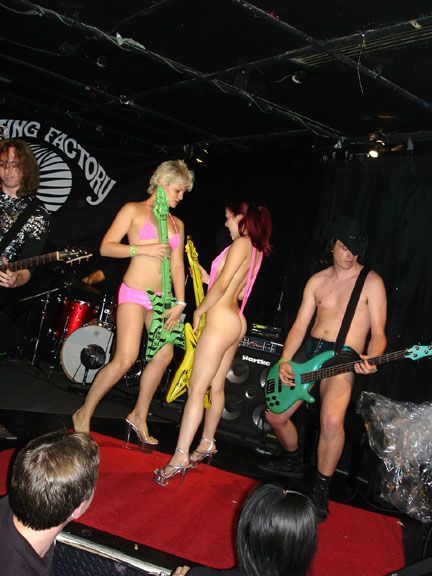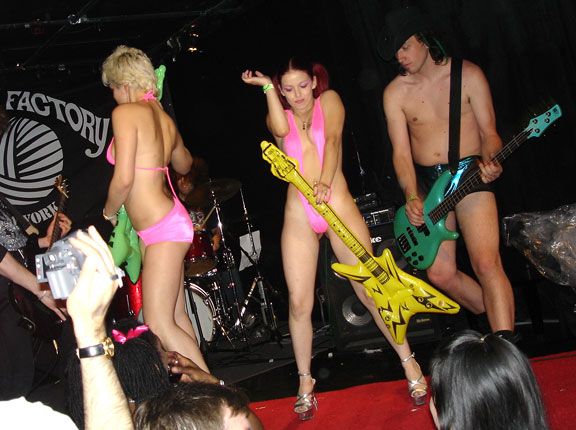 On the walk back home from Boerum Hill to Carroll Gardens, I stumbled upon Jesus in a Box!